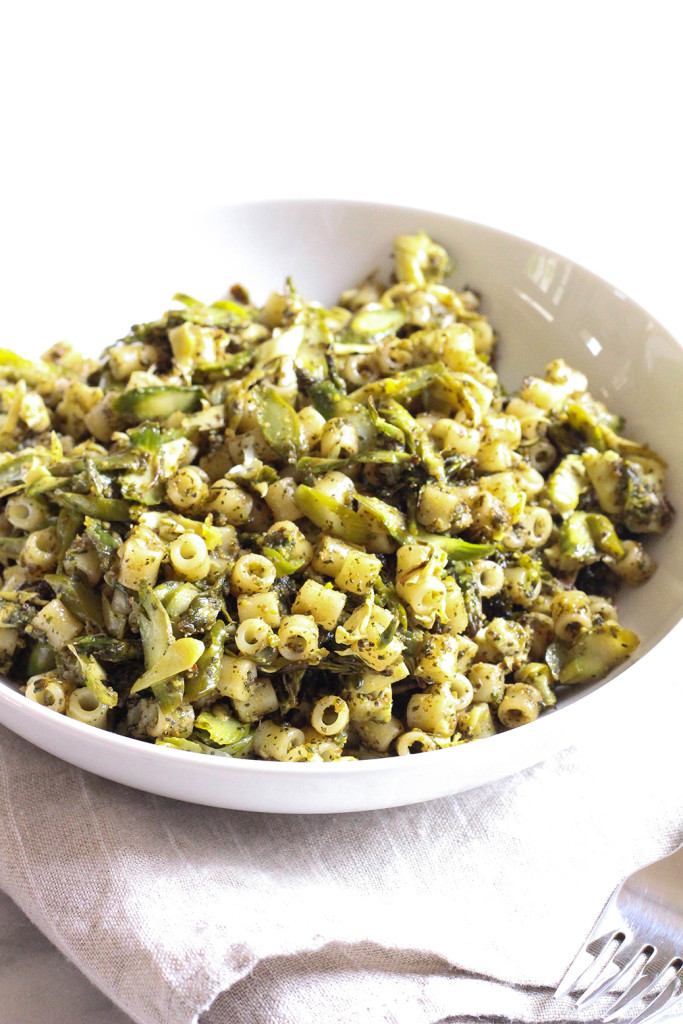 Remember those Cauliflower Steaks with Pistachio Mint Pesto from a few weeks back? Welp, I was craving that pesto big time the other night. I'm talking major pesto withdrawal symptoms. I needed a hit of that minty, roasty, nutty, decadent green stuff, asap. I had the mint and of course a generous stock of pistachios in the freezer, but unfortunately for me (and my pesto shakes), I did not have any of the other accoutrement from the original post.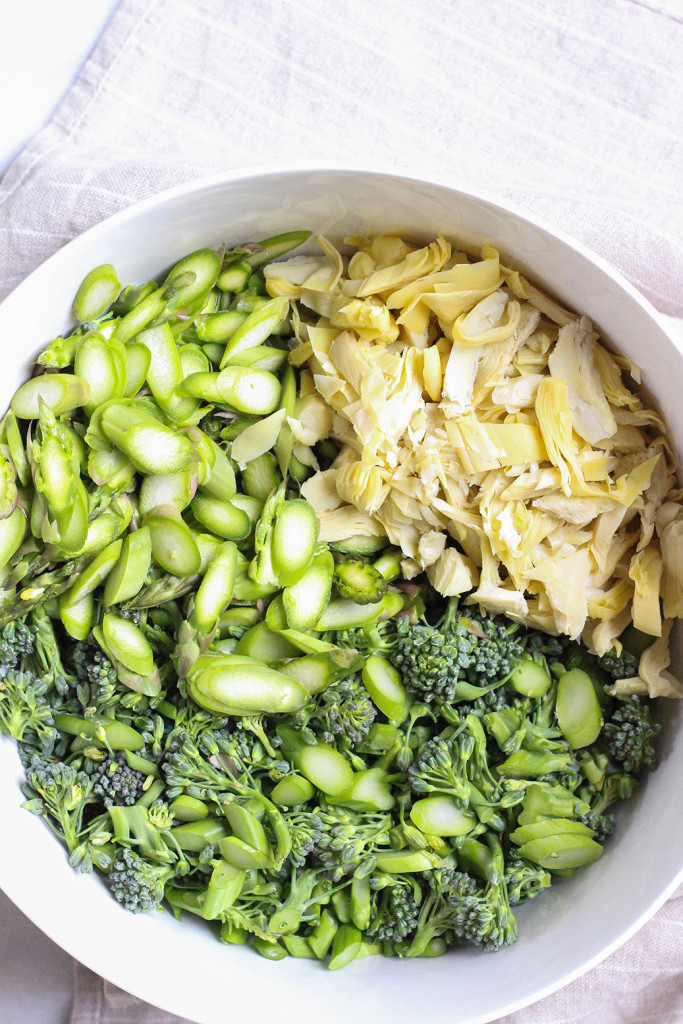 What I did have was a vegetable crisper full of broccolini and asparagus, all dangerously close to being relegated to the compost pile. I also had pasta, because, well, pasta. Roasting the veggies sounded good and I decided to add in some canned artichokes because, well, artichokes. Throwing it all in a giant bowl and tossing with that pesto just sounded kind of awesome. Hence, this Very Green Pasta Salad was born. And guess what, it did not disappoint. Awesomeness achieved.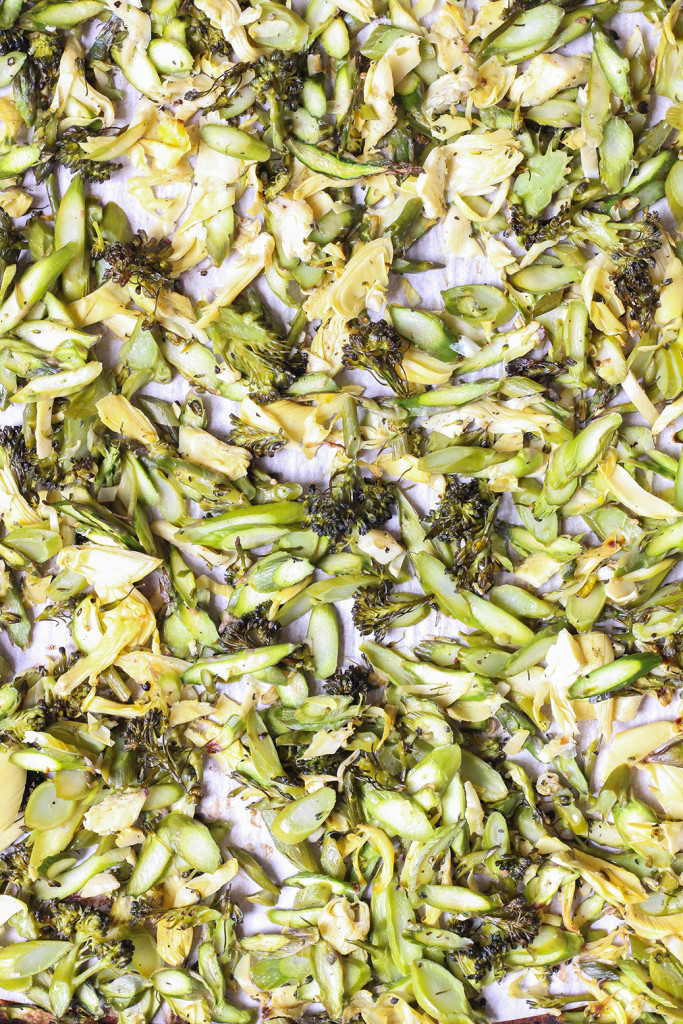 Since Memorial Day is upon us, I'm predicting this to be the unofficial pasta salad of summer barbecues. Packed with all those seasonal veggies and loaded with flavor from that pesto (I just can't quit you!), it's divine served warm or cold. So here's to summer – balmy evenings, cold drinks, and eating all the veggies and all the pasta.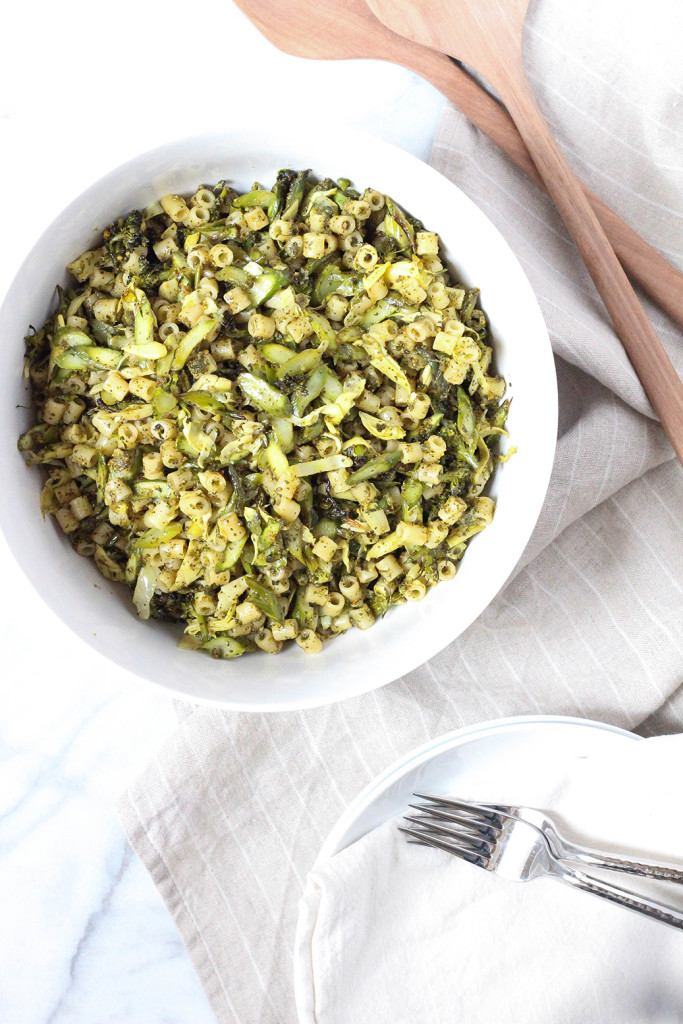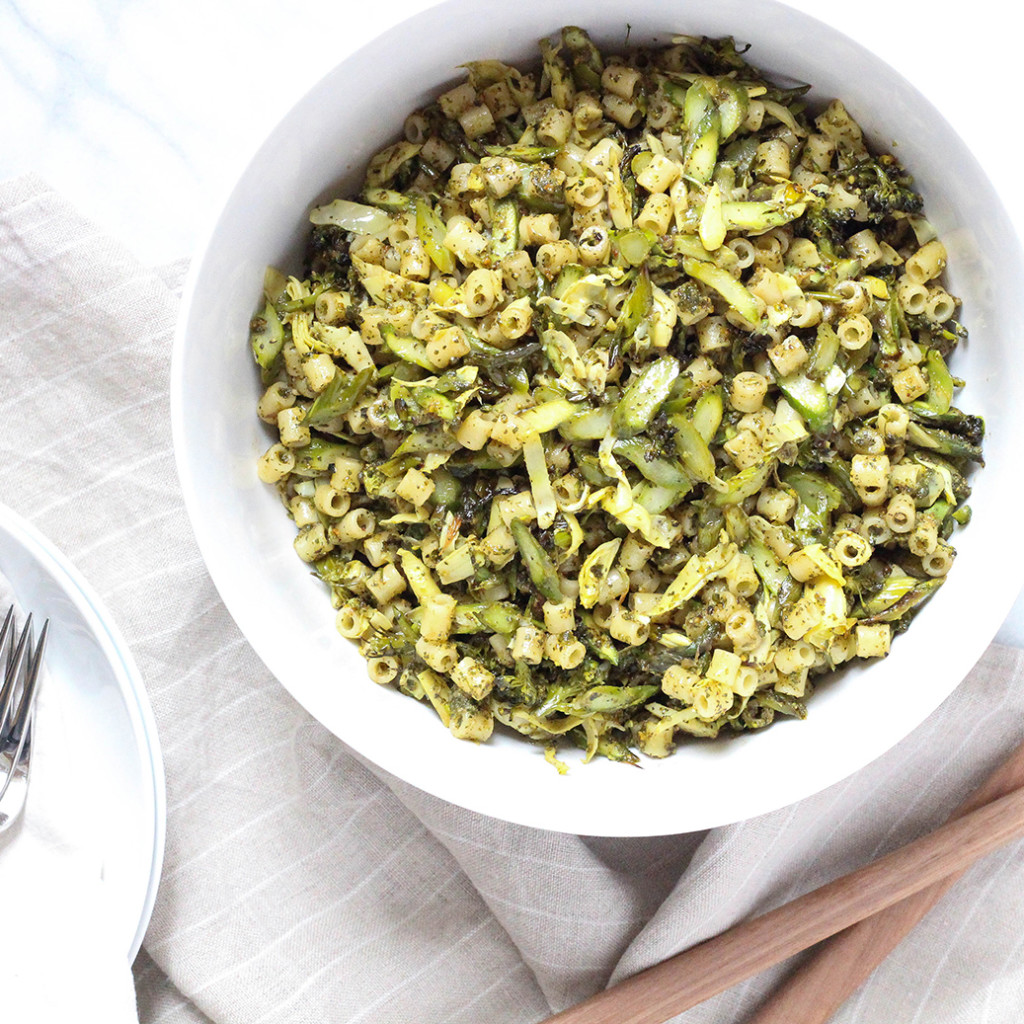 Very Green Pasta Salad
2016-05-24 20:44:44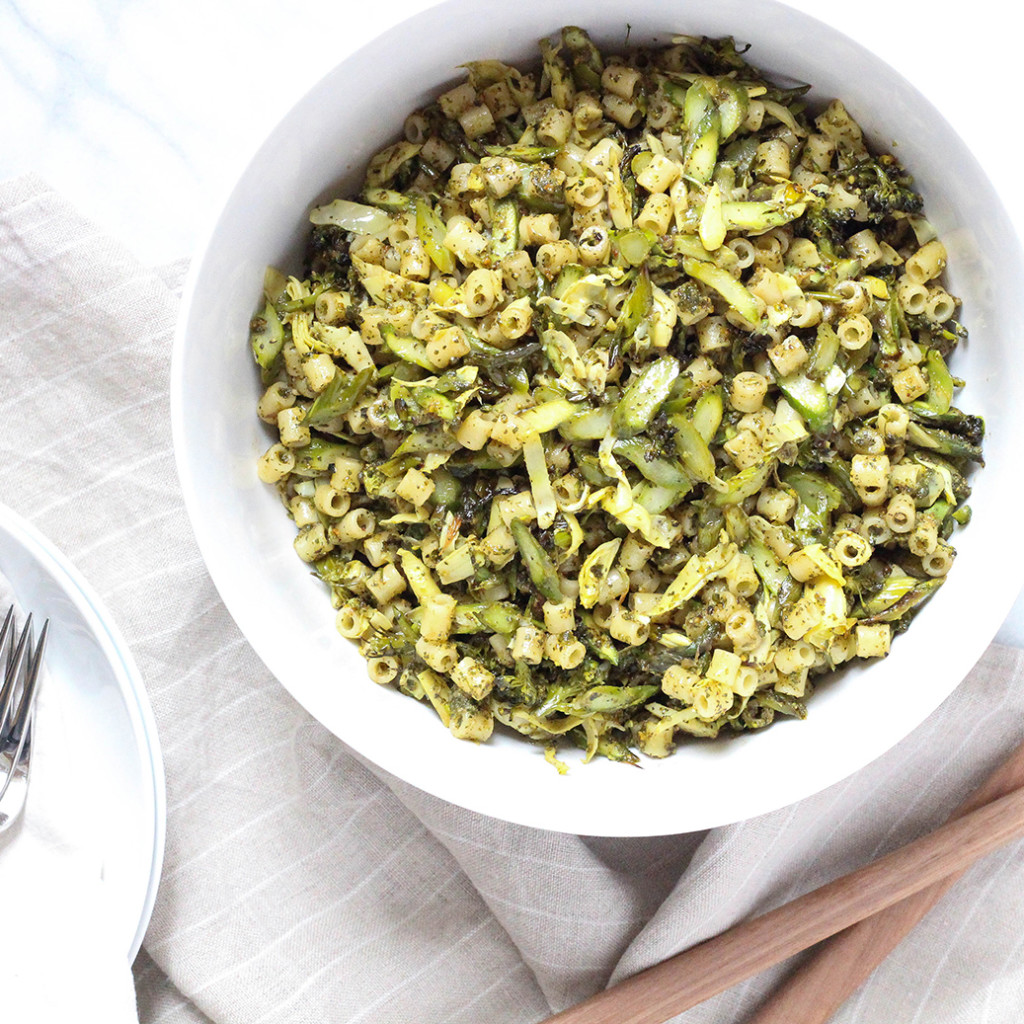 Makes approximately 6 1/2 cups.
Ingredients
1 pound asparagus, sliced thin
1/2 pound broccolini, sliced thin
1, 14 ounce can artichoke quarters
1 tablespoon extra virgin olive oil
8 ounces ditalini pasta (about 1 1/2 cups dried)
salt & pepper
1 recipe Pistachio Mint Pesto
Instructions
Preheat oven to 400 F. Drain artichokes and squeeze out as much liquid as possible. Chop into small pieces and toss with broccolini, asparagus, and extra virgin olive oil. Season generously with freshly cracked sea salt and black pepper and spread out on a parchment lined baking sheet.
Roast vegetables until lightly browned and tender, 30 - 35 minutes, tossing occasionally. When vegetables are almost done, prepare ditalini according to package directions.
Combine cooked pasta and vegetables in one bowl. Add Pistachio Mint Pesto in increments, stirring after each addition. I generally use all but a few tablespoons. Season with salt and pepper to taste.
Serve warm or at room temperature.
The Mostly Vegan http://www.themostlyvegan.com/