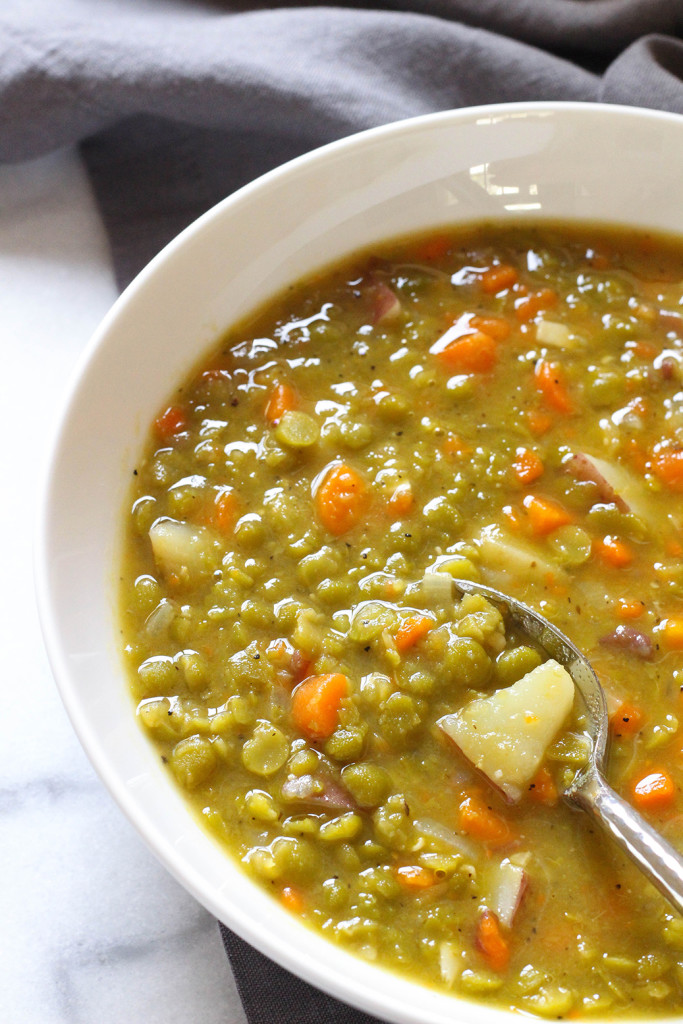 Ugh, I love me some peas. Mushy peas at Thanksgiving, smashed peas on crostini, frozen peas in a stir fry, and especially peas in soup. I'd attribute my love for peas to my Scottish heritage, but my sister is not a fan – and we shared a womb – soooo… nevermind. It's cool though, more Perfect Pea Soup for me.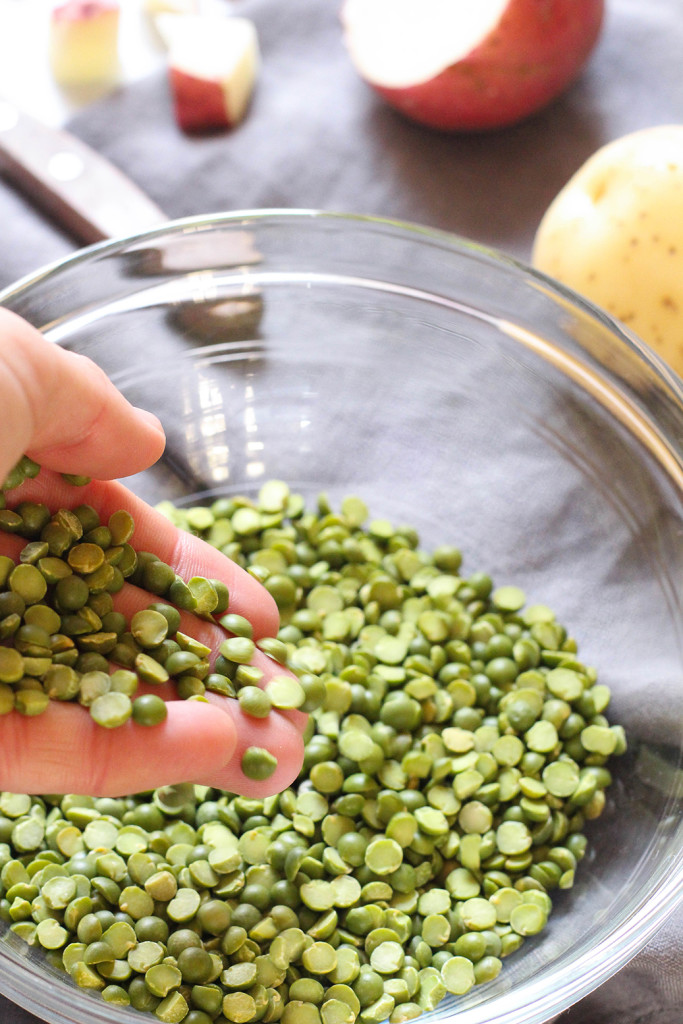 This is a classic split pea soup recipe, adapted from Ina Garten's Parker's Split Pea Soup, with heaps of peas simmering alongside red potatoes and carrots. The peas, however, are the stars here. It's pea soup in its purest form. A sprinkle of dried oregano and a bay leaf – besides salt and pepper – are the sole seasonings, while a low and slow sauté of a whole diced onion and two garlic cloves build depth of flavor.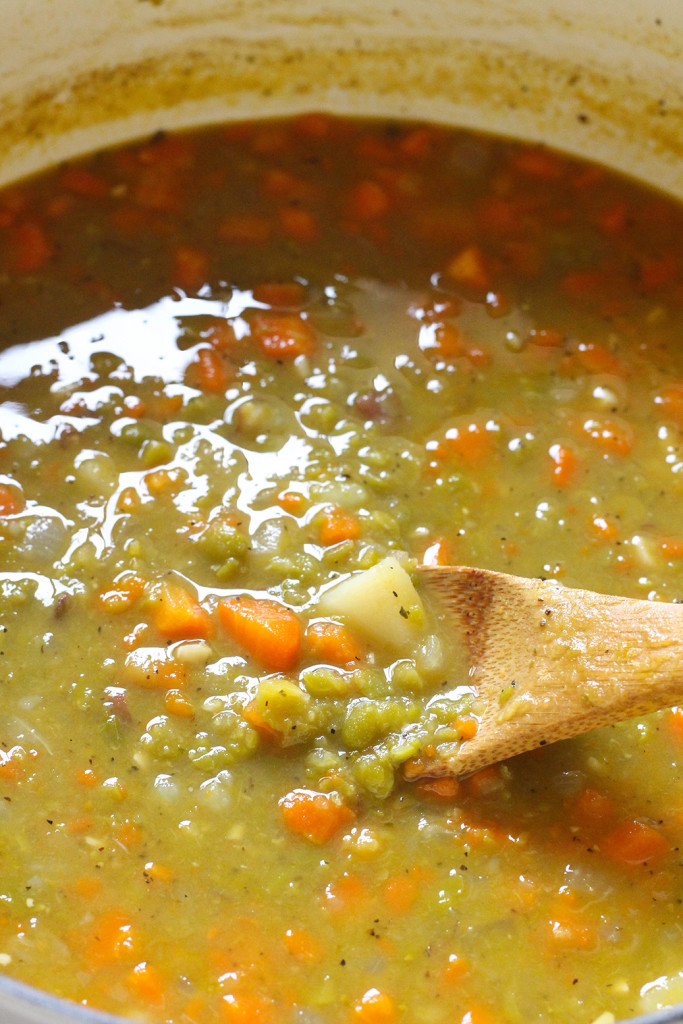 Now, I totally get, in addition to a 45 minute simmer time for the peas, fifteen minutes is a long time to sauté an onion – but I implore you not to rush this step. You'll taste the difference in the final product. I save time by waiting to dice the carrots and potato until the onion is working away in the pot. Plus, one pot feeds a crowd or covers dinner for two for half of a week. Totally worth it.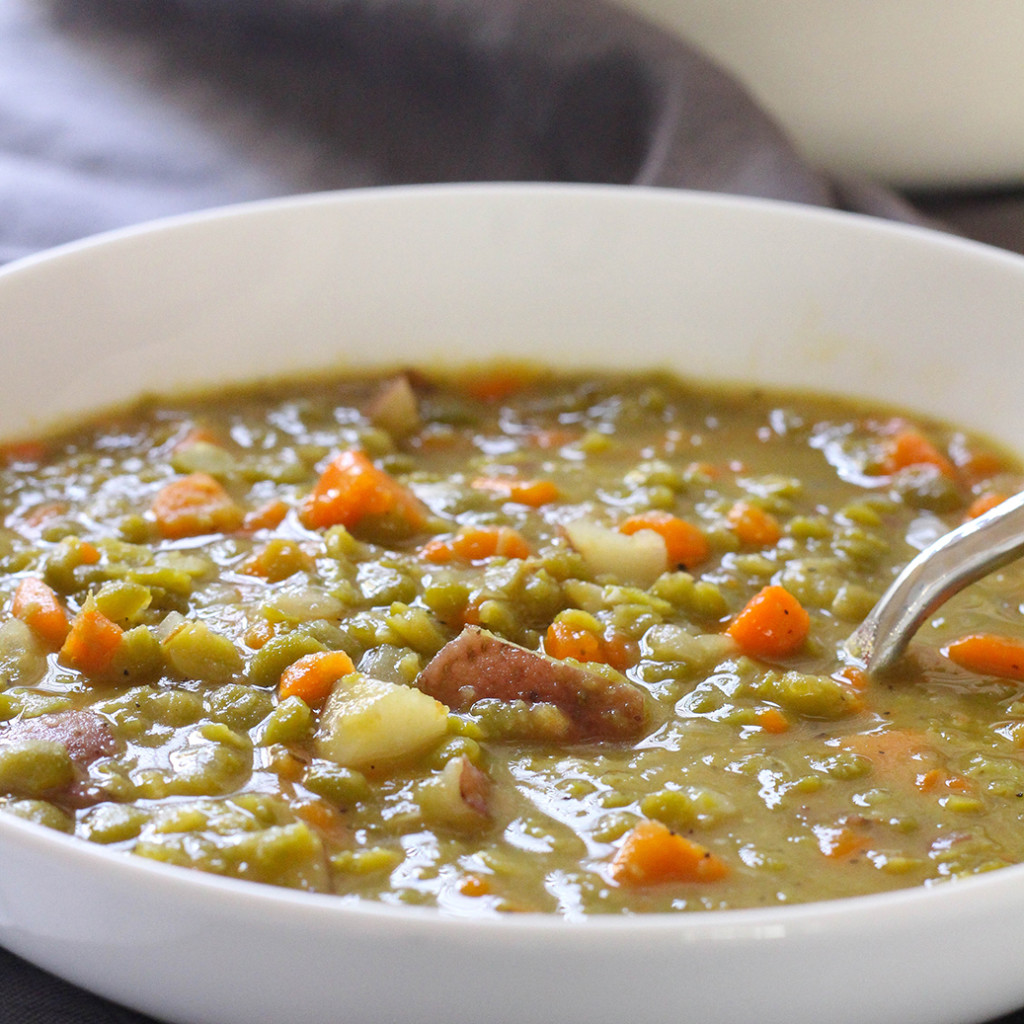 Perfect Pea Soup
2016-03-01 11:28:32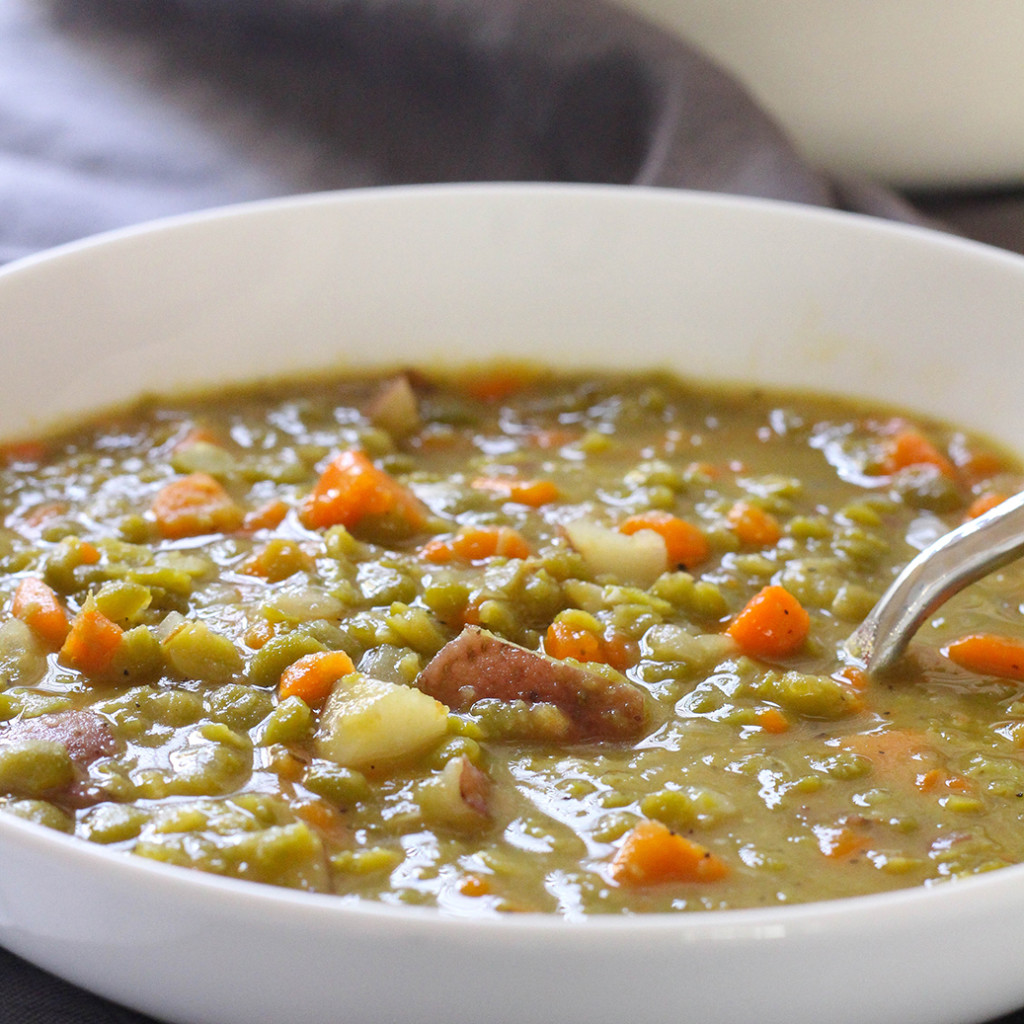 Makes about 9 cups.
Ingredients
1 yellow onion, diced
2 large cloves garlic, minced
2 tablespoons extra virgin olive oil
1/2 teaspoon dried oregano
1 bay leaf
1 teaspoon sea salt
1 teaspoon ground black pepper
2 cups carrots, diced
2 cups red or white potatoes, unpeeled & chopped
1 pound dried split green peas, rinsed
8 cups low sodium vegetable broth
salt & pepper
Instructions
Add olive oil to a large pot over medium heat. Add onions, garlic, oregano, salt and pepper and sauté until the onions are soft and translucent, 15 minutes. Add the bay leaf, carrots, potatoes, split peas, and veggie broth. Bring to a boil, then simmer uncovered for 45 - 55 minutes, until peas are soft. (Make sure you have a few bubbles going in your pot from a high enough simmer or else the peas might take a bit longer to soften.)
Remove bay leaf. Place 2 cups of soup in a high speed blender. Puree and return to pot. Season with freshly cracked sea salt and black pepper to taste. Serve hot.
Soup will thicken as it cools. Add water in tablespoon increments to thin when reheating.
Adapted from Parker's Split Pea Soup from The Barefoot Contessa Cookbook
The Mostly Vegan http://www.themostlyvegan.com/