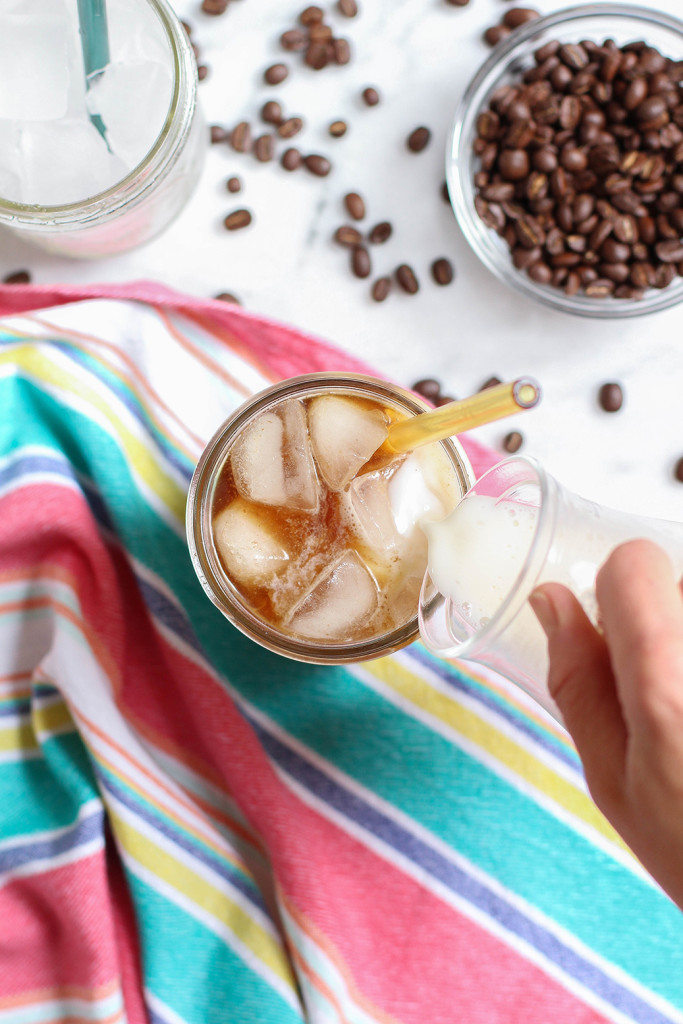 I almost feel like this is a cheater post. Why? Because it's barely a recipe. It's ground coffee beans and water. That's it. Easy peasy. But (and that's a huge but), if you're a coffee lover like me, then you know how tricky it can sometimes be to brew the perfect cup, or in this case cold-brew.
First things first, when it comes to iced coffee, I'm officially team cold-brew. Unlike the more traditional flash brewing – also known as the Japanese method – cold brewing gently extracts flavor from the beans over a long period of time (12 hours to be exact). With flash brewing, hot coffee is poured over ice, which dilutes it and can result in a final product that's sour and way too acidic. A well made cold-brew, however, is rich and smooth with very little acidity.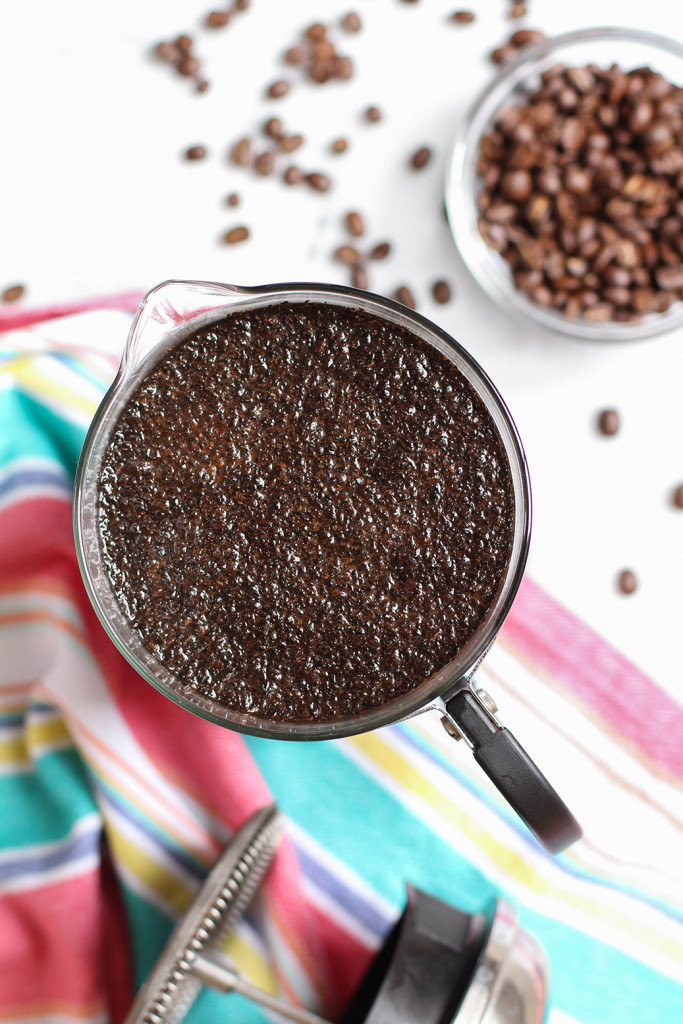 To make an amazing batch of homemade cold-brew, you're going to need a burr grinder (to achieve the perfect coarse grind on your beans) and a French press. If you're a seasoned at-home barista, you probably already count these among your home brewing arsenal. If you're new to the game, I urge you to make the investment. Before you get all annoyed that I'm basically requiring you to spend money, consider that a burr grinder and French press will also serve all of your hot coffee brewing needs once summer comes to an end and cold-brew seems less appealing. French presses can be found for relatively cheap and burr grinders, like this one from Mr. Coffee, don't need to cost hundreds of dollars to get the job done.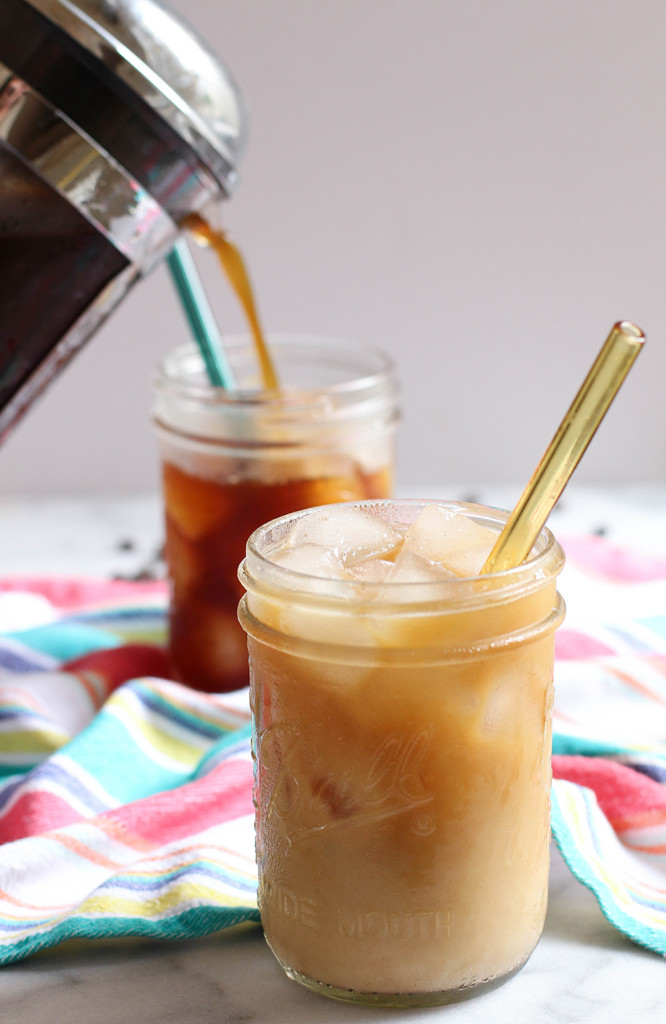 If you still don't want to spend the dough, buy your beans from a local coffee shop and have them ground on site. You'll sacrifice a bit of freshness, but not much as long as you're making coffee regularly. To put off a French press purchase, you can find various tutorials online for DIY French press knockoffs using cheese cloth and a fine mesh sieve to strain the grounds. Give it a go, but be sure to stick with my ratio of beans to water, 1:6. After lots of tinkering, this is what I consider the sweet spot for the perfect cold-brew.
Now, I think it's time for a coffee break.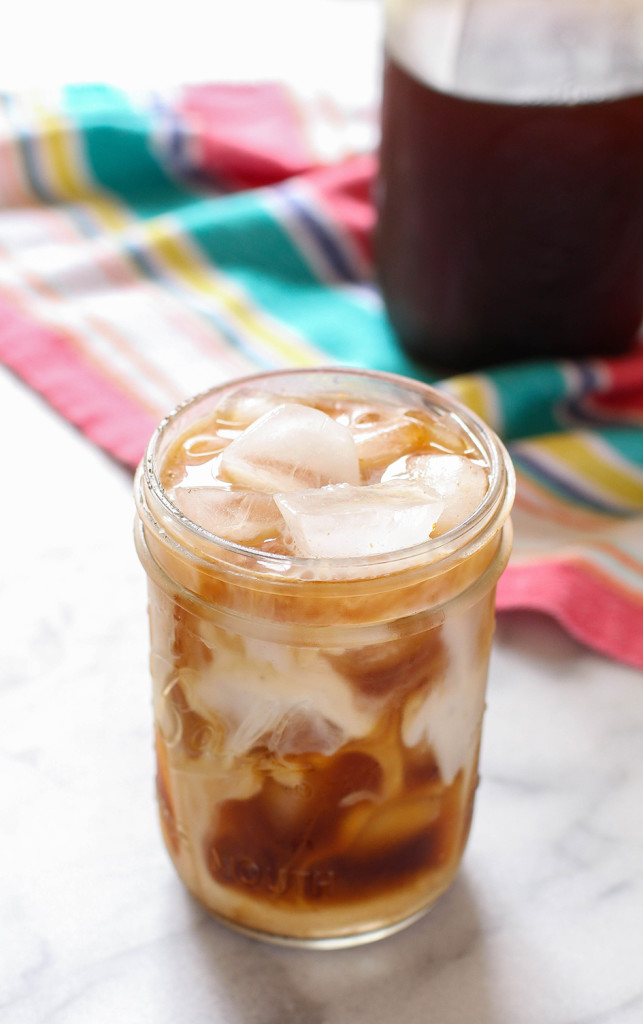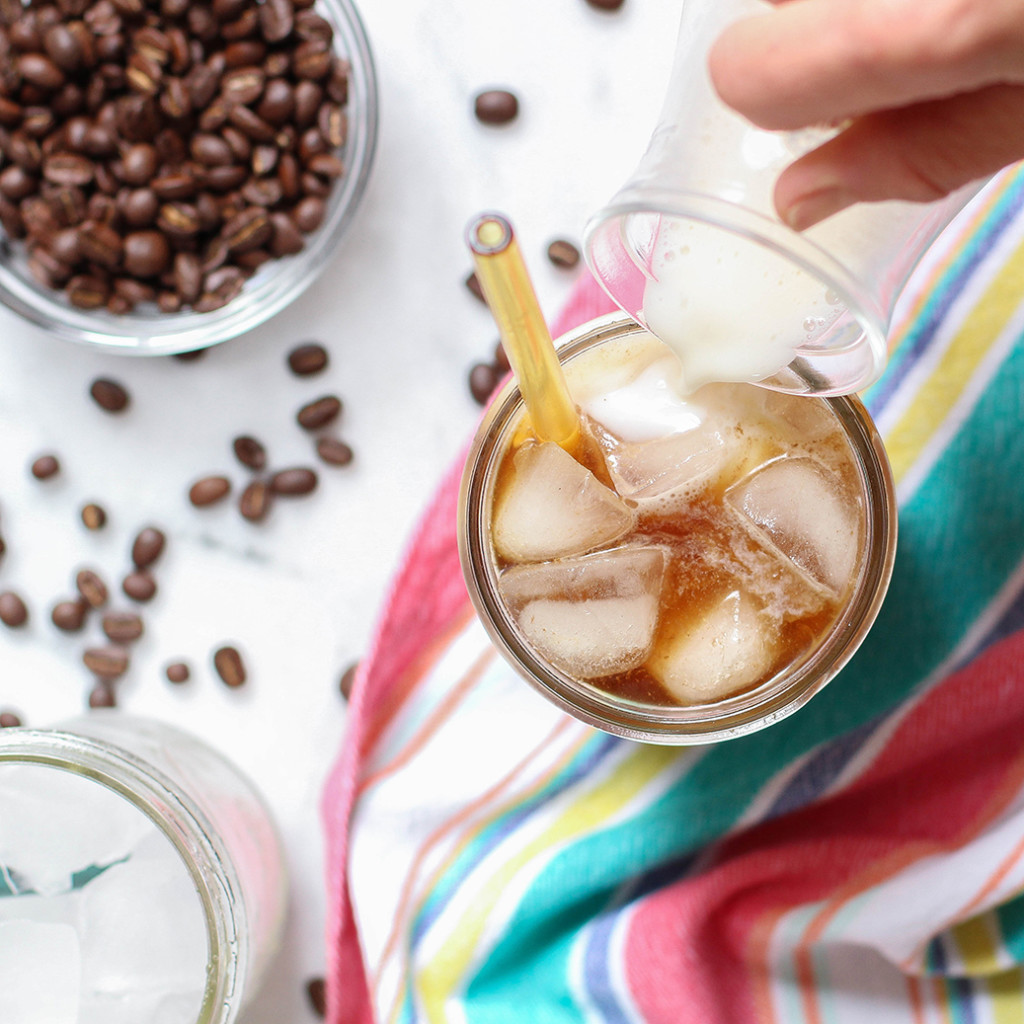 Homemade Cold-Brewed Coffee
2016-06-01 12:14:09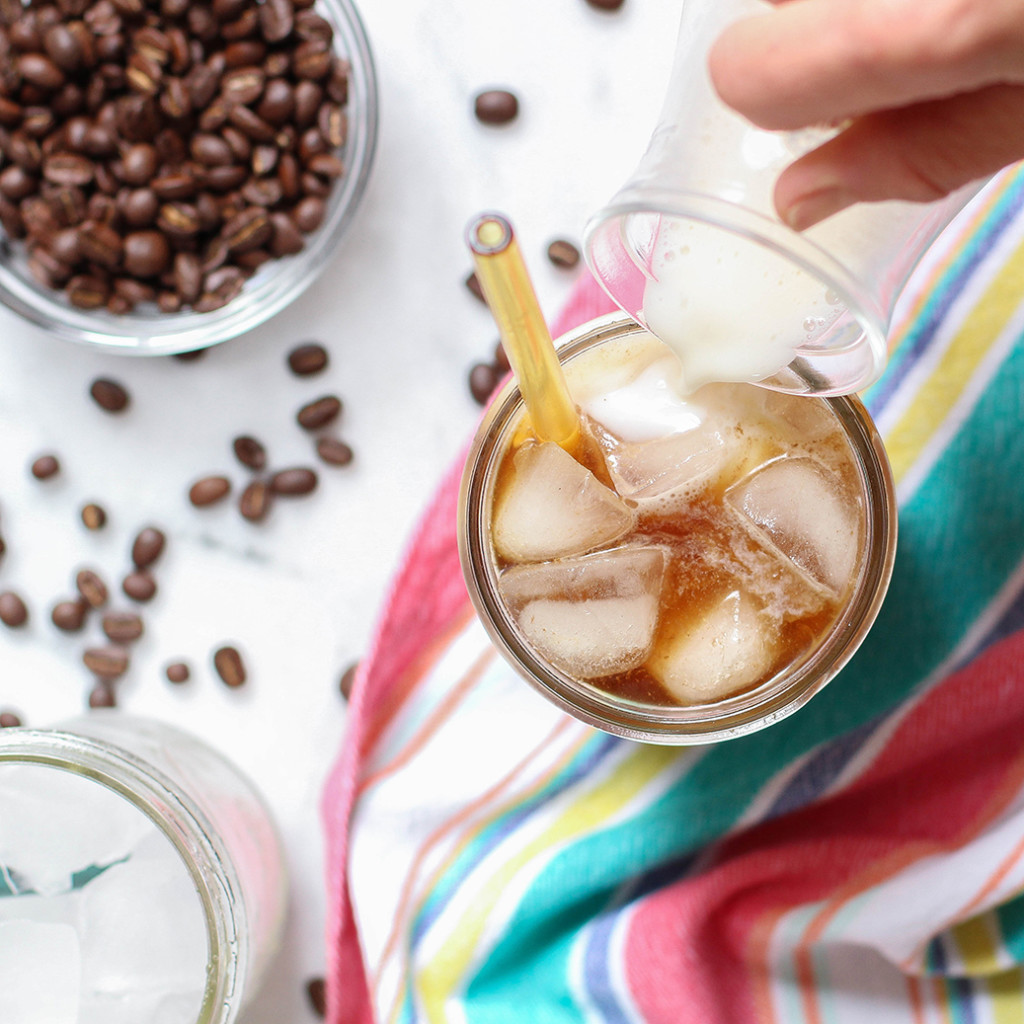 Makes about 6 cups.
Ingredients
1 cup whole coffee beans*
6 cups cold, filtered water
milk of choice for serving (optional)
Equipment Needed
Burr grinder
51 ounce French press**
Instructions
Using a burr grinder, grind your beans on the coarsest setting. Pour ground beans into French press and add in water. Stir gently until all of the coffee grounds are wet. Place mixture in the fridge for 12 hours. (You can put the lid on the French press but do not press down the plunger.)
After 12 hours, remove from the fridge. The ground beans will be sitting at the top of the French press. Gently stir to mix and then slowly press down the plunger.
Coffee can be served immediately, poured over ice, with your choice of milk to taste. Pour any leftover coffee into a glass container and store in the refrigerator for up to 5 days. Do not leave coffee in the French press.
Notes
* Equal to 1 cup of packed ground beans.
** If your French press is smaller, use a 1:6 ratio of coffee beans to water. For example, 1/2 cup of beans to 3 cups of water.
The Mostly Vegan http://www.themostlyvegan.com/