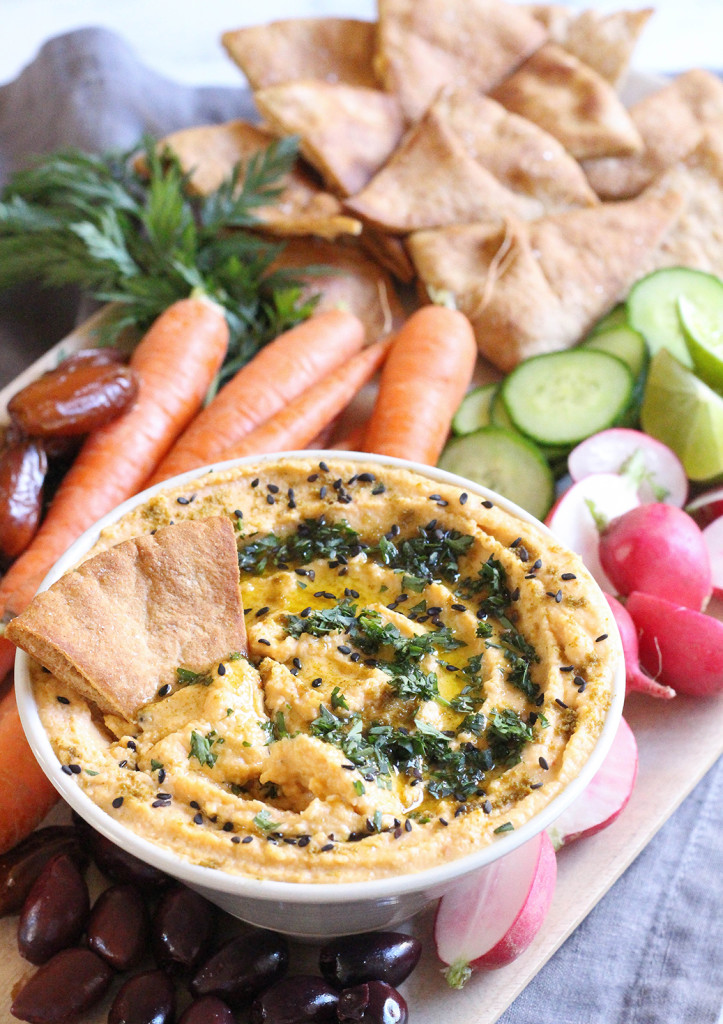 Ok, can we just talk about harissa for a sec? A Middle Eastern red chile paste, it's spicy and acidic and adds an amazing kick to just about anything. We always stock a a jar in the fridge. My favorite way to use it – until this Harissa-Spiced Red Lentil hummus came along, that is – was to jazz up regular, 'ol roasted potatoes by adding a dollop before popping in the oven. That's the beauty of harissa, it can be incorporated into so many diverse types of dishes and make total sense in each and every one. A little goes a long way too. Think of it as your exotic condiment secret weapon.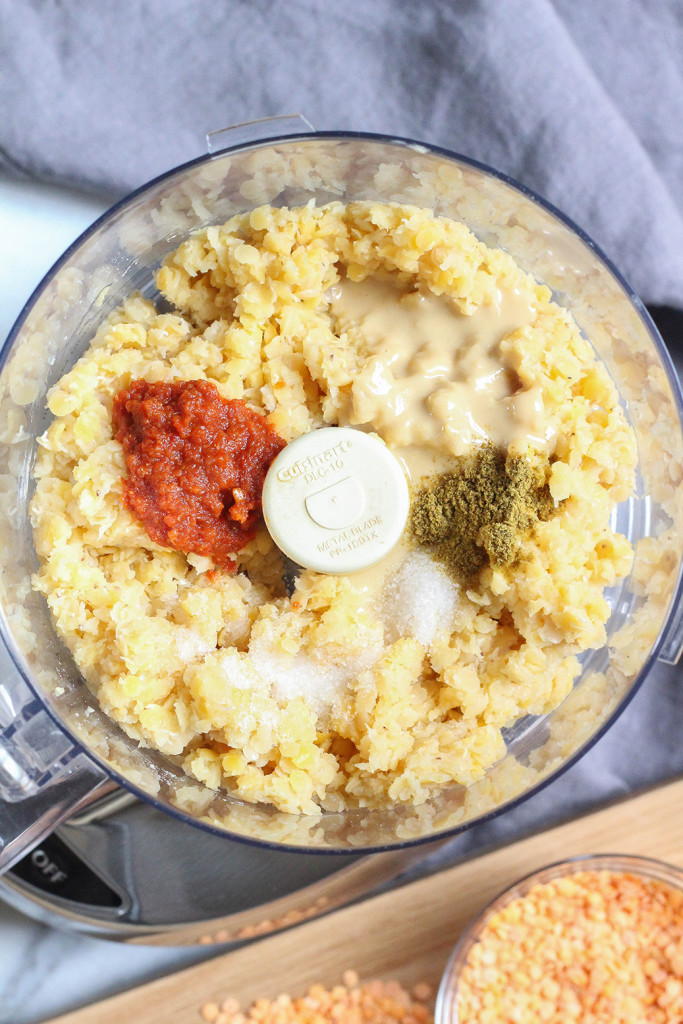 Now for the red lentils, the other star of this hummus show. If you've never switched out chickpeas for lentils in homemade hummus, you're missing out. Because red lentils cook up uber soft, they lend themselves to the creamiest hummus evah. I might never go back. (And, because I know you were wondering – when cooked, red lentils actually appear more yellow than red.) Red lentils also give chickpeas a run for their money when it comes to their protein and fiber counts, so you don't have to worry about sacrificing the nutritional punch of your beloved dip.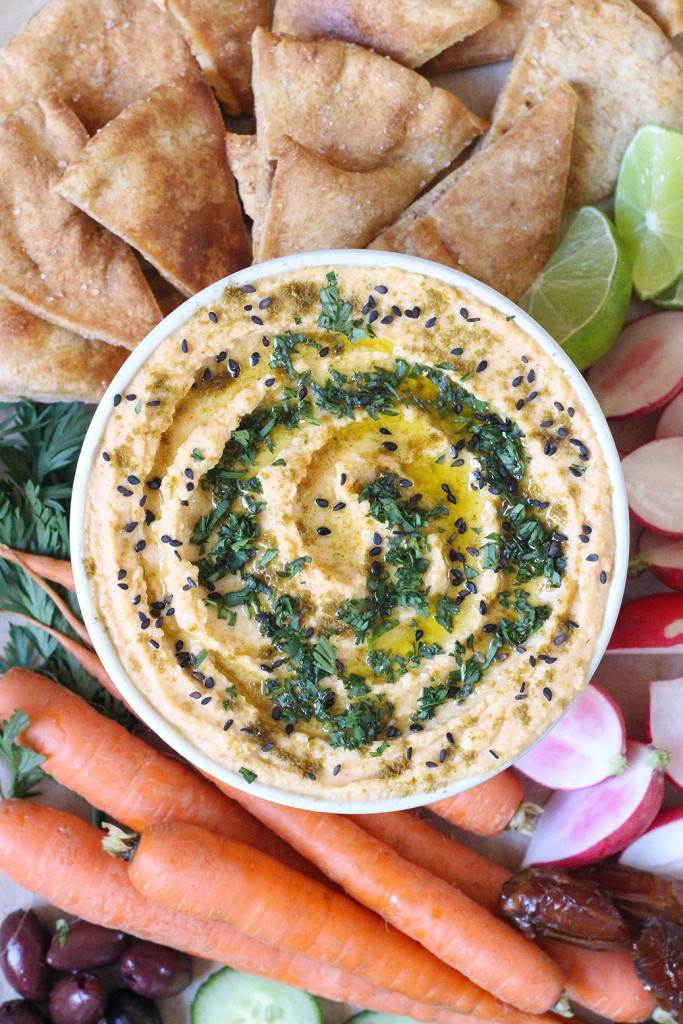 Blended together with tahini, garlic, olive oil, a squeeze of lime juice, a hit of smoky cumin, and that harissa – no one will judge you for eating an entire batch. If you manage to save some for others, I highly recommend serving alongside an assortment of veggies, toasted pita, and other yummy nibbles. This hummus deserves to be the star of a vegan mezze platter.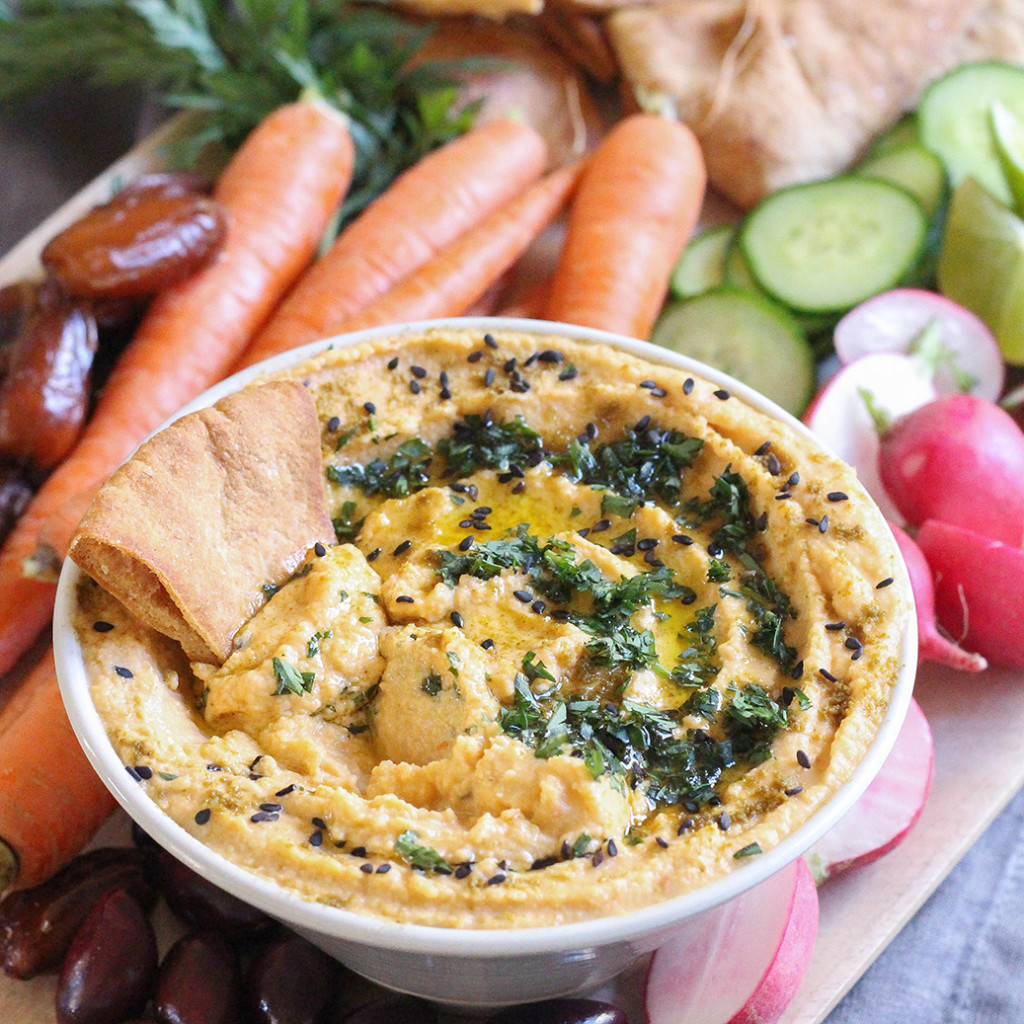 Harissa-Spiced Red Lentil Hummus
2016-05-10 10:52:51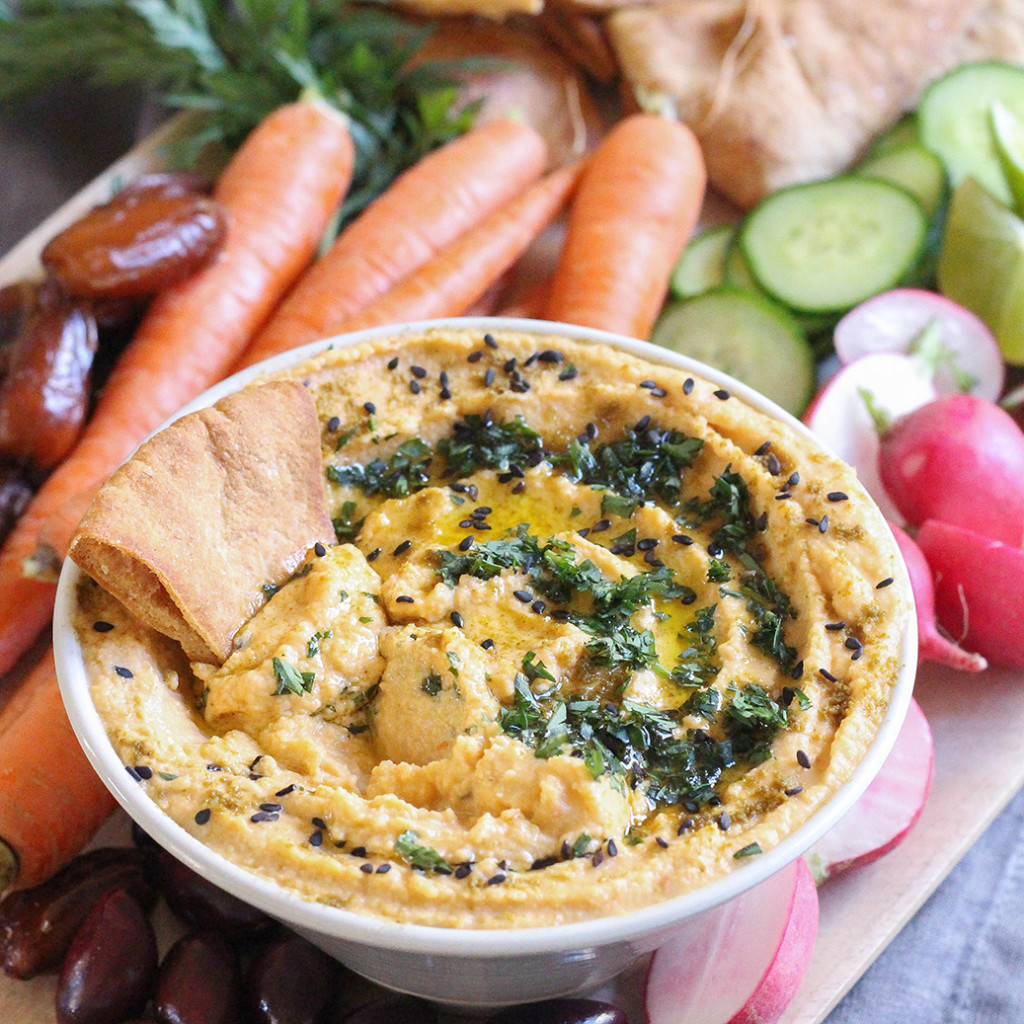 Makes about 2 cups.
Ingredients
1 cup split red lentils
2 tablespoons tahini
1 tablespoon harissa
1 tablespoon olive oil
1 clove garlic
juice of half a lime
1/4 teaspoon cumin
1/2 teaspoon sea salt
salt and pepper
olive oil, parsley, sesame seeds, and cumin for garnish (optional)
Instructions
Rinse lentils in cold water. Combine lentils with 3 cups water in a pot. Bring to a boil then lower to a simmer and cook covered for 12-15 minutes. Lentils will be very soft and falling apart. Drain lentils and rinse in cold water. Using a wooden spoon, gently press the lentils to remove any excess water. Allow to cool completely.
Combine lentils and remaining ingredients except for olive oil in a food processor. With food processor running, pour in olive oil and continue to blend until hummus is creamy. Season with freshly cracked sea salt and black pepper to taste.
Serve drizzled with olive oil and a sprinkle of parsley, sesame seeds, and cumin.
The Mostly Vegan http://www.themostlyvegan.com/