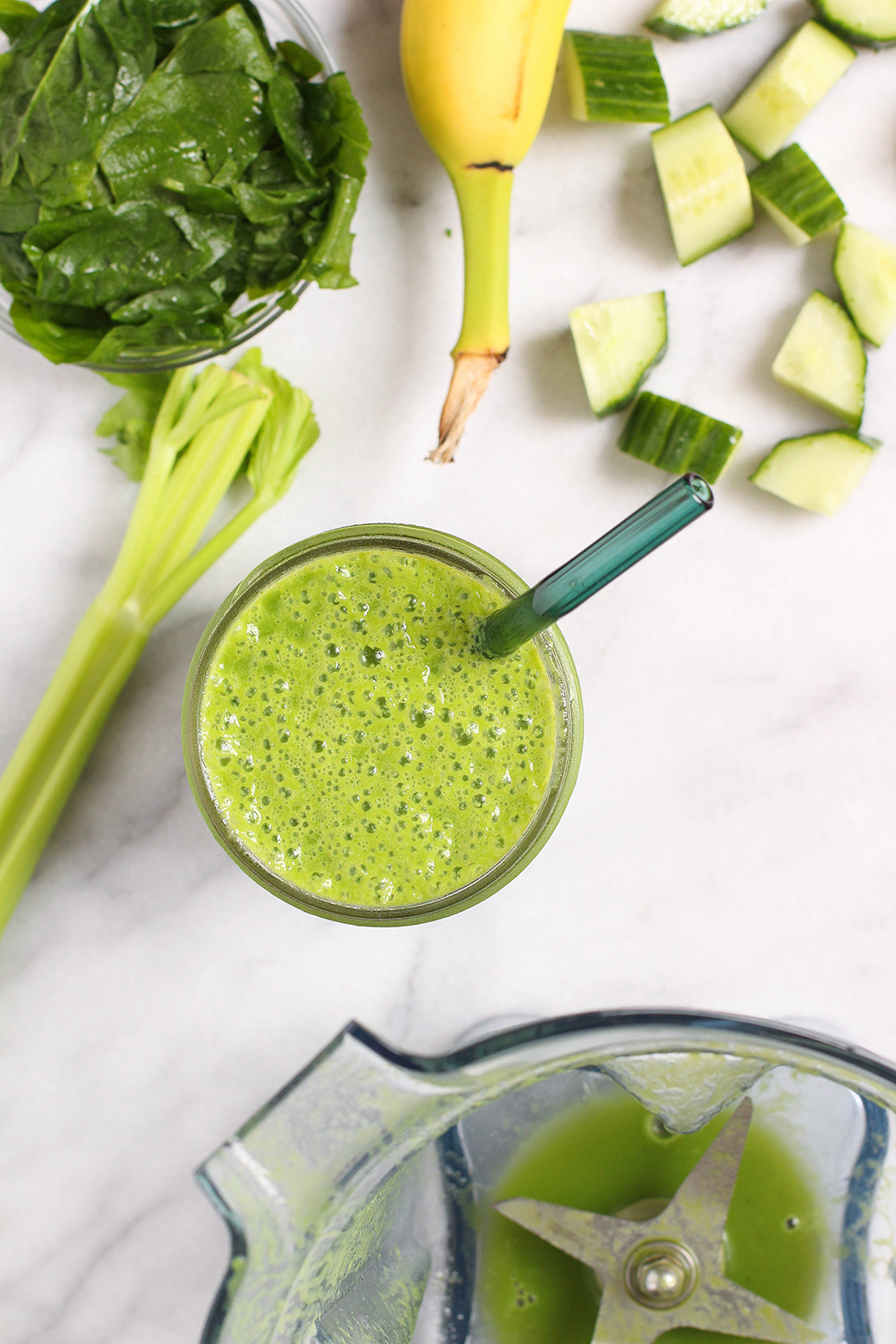 Is it a green juice?  A green smoothie?  I know you're probably scratching your head at this one, so let me explain.  It's a green smoothie that drinks like a green juice, meaning it's made in a blender and therefore packed with veggie fiber, but once blended it's (for lack of a better word) watery just like a fresh pressed green juice.  While I'm all about smoothies that pack the punch of a meal, like my Green Smoothie for People Who Hate Green Smoothies, sometimes I crave something lighter.  A drink that's more an accompaniment to a meal, or a light snack, than a meal in itself.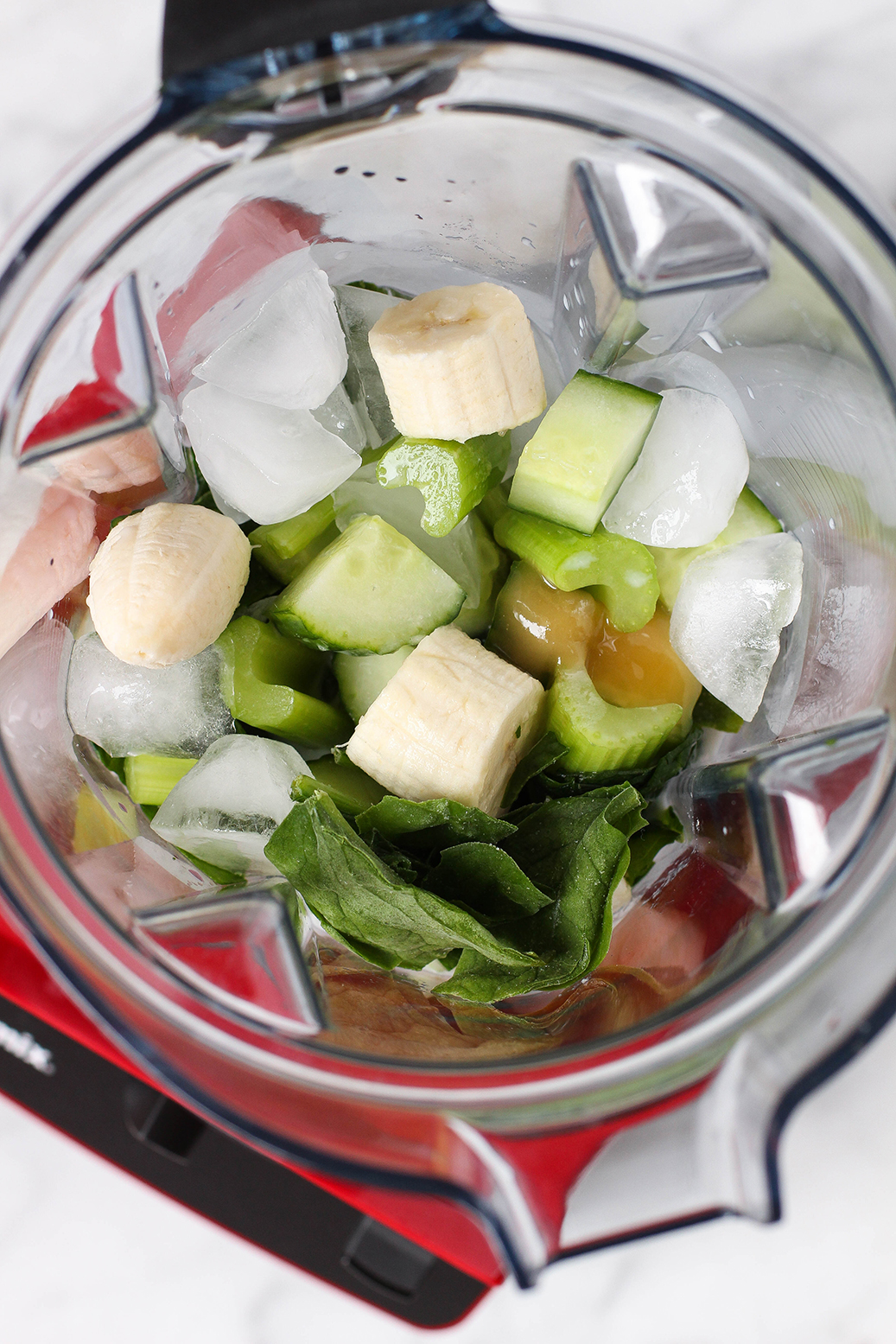 The problem is that I've never fully embraced the home juicing craze.  First off, I refuse to add another expensive appliance to my kitchen arsenal – if I can't make it in my Vitamix, it ain't happening.  My aversion to kitchen clutter aside, I've also got a mental block when it comes to juicing the life out of gorgeous fresh produce only to toss all of that good for you fiber in the trash.  I'll happily order a green juice when out at a restaurant, but I refuse to be a party to that kind of carnage in my own kitchen.  After tinkering with different veggie combos and liquid ratios, I finally landed on the perfect juice/smoothie hybrid.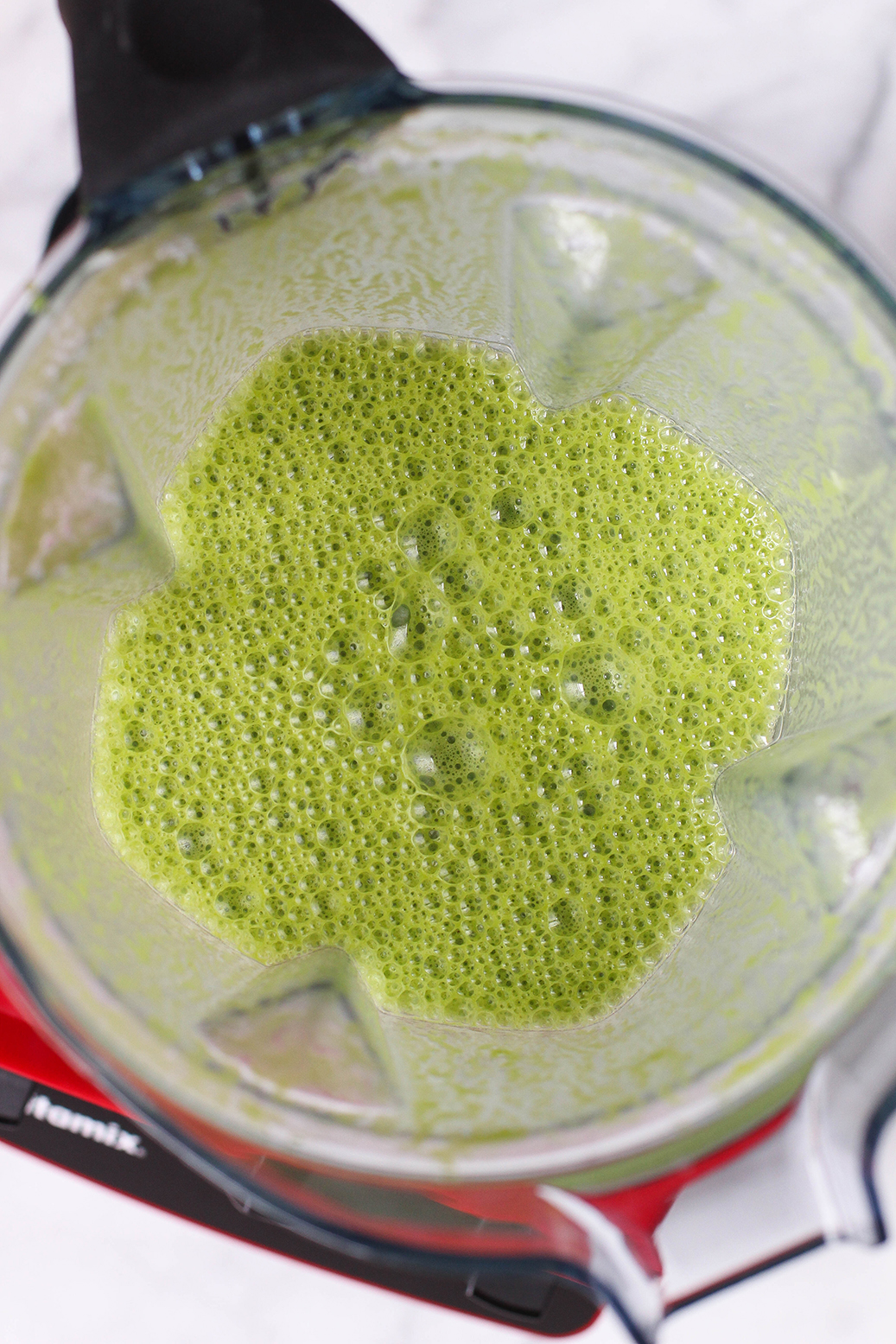 I went with veggies that I always have in my crisper drawer – spinach, cucumber and celery.  A half of a banana (a pear would work nicely too) balances out the veggies by adding a bit of sweetness and helping the whole concoction to blend smoothly.  In addition to a 1/2 cup of ice, I use a cup of unsweetened almond milk – you could substitute with water if you're more of a juicing purest but the juice will separate more – to provide the perfect amount of liquid to get us into juice territory.  The freshness of the celery and cucumber truly shine through in the final product, without being overbearing or at risk of scaring off green juice novices.  I've been throwing together one of these juice hybrids almost daily since landing on the final recipe and I've never felt better.  Especially on those those days when my diet might veer into the land of chips and cookies, knowing I've had one of these babies keeps me feeling confident that I've covered all of my nutritional bases.  I'm not alone in my juice love either, I recently made one for my sister (swapping out the celery for double cucumber since she's a celery hater) and between gulps, she declared that she could easily drink one every single day.  All hail the juice/smoothie!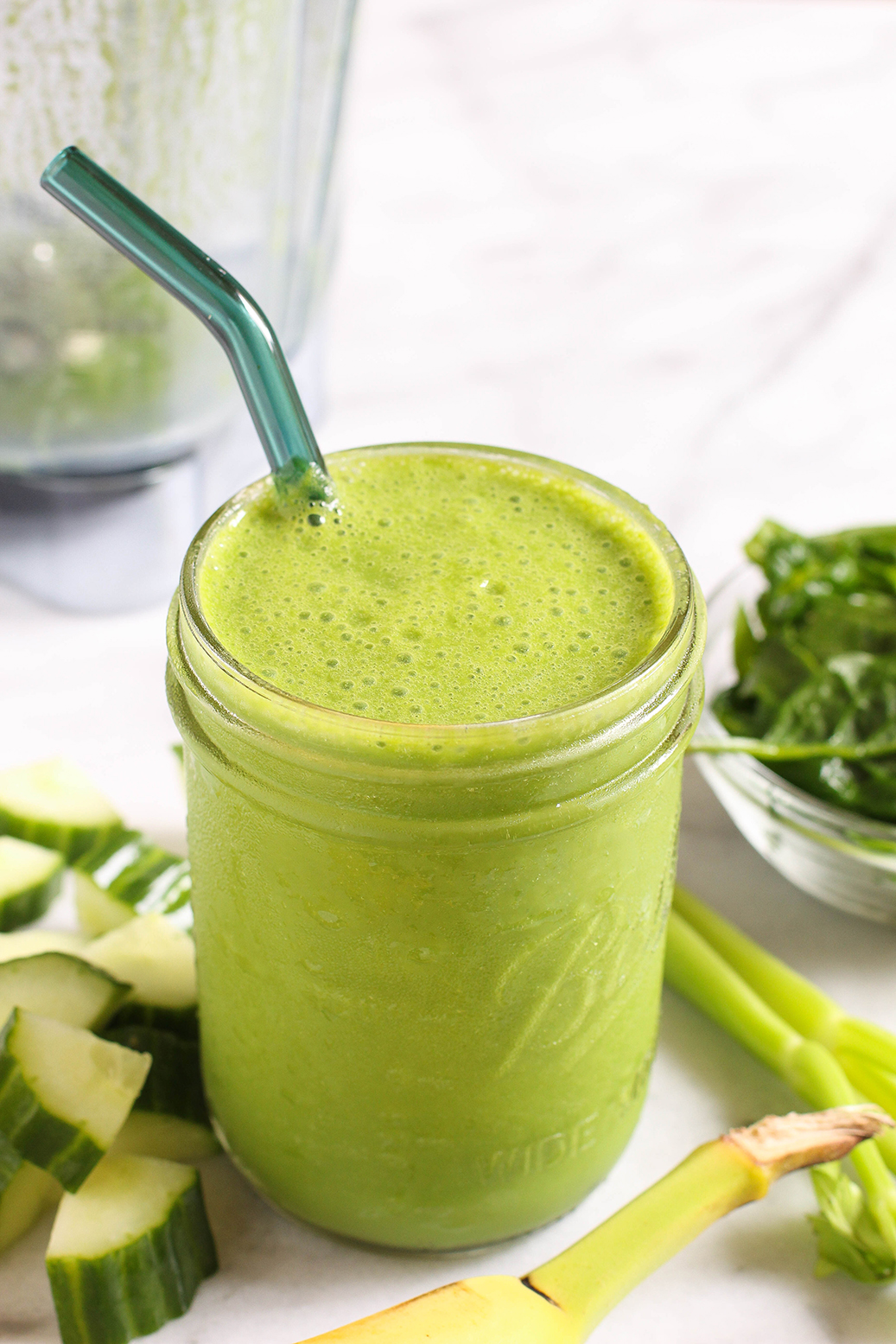 Green Juice Smoothie
Makes 1, 16 ounce green juice.
Ingredients
2 handfuls fresh or frozen spinach*
1 stalk celery, cut into large chunks
2 inch piece hothouse cucumber, cut into large chunks
½ banana, about 4 inches, peeled
1 teaspoon raw honey (sub with maple syrup or agave nectar)
1 cup unsweetened, plain almond milk
½ cup ice
Instructions
Place all ingredients in a high speed blender and blend until completely smooth, about 20 seconds.
Serve as is or over ice.
Notes
* I buy a large bag of fresh spinach and freeze it. The leaves stay intact and it's easier to grab a handful for smoothies.