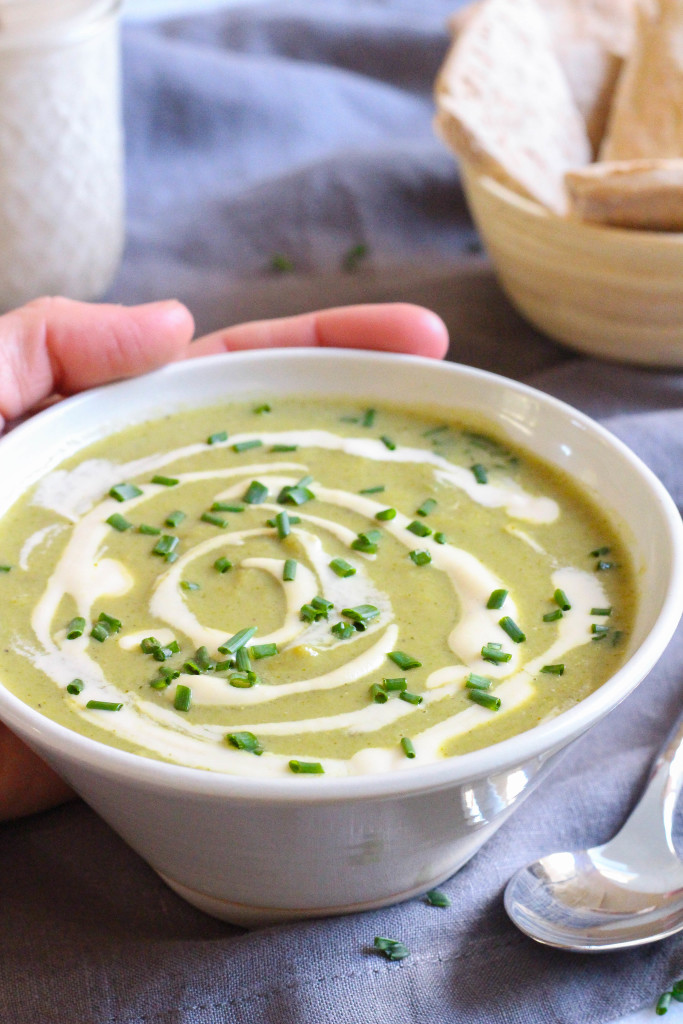 Are you a fan of detox diets? I'm strictly in the anti-detox camp. For the most part, I try to eat as healthy as possible – which basically means eating all the veggies – while indulging in the occasional treat. Or let's face it, sometimes a weekend full of too many carbs and wine and very little of the green stuff. For those Sunday nights when I start wondering if I can get away with wearing sweatpants to work on Monday instead of my skinny jeans, this Five Ingredient Roasted Broccoli Soup is the perfect reset and the closest I'll ever come to a detox.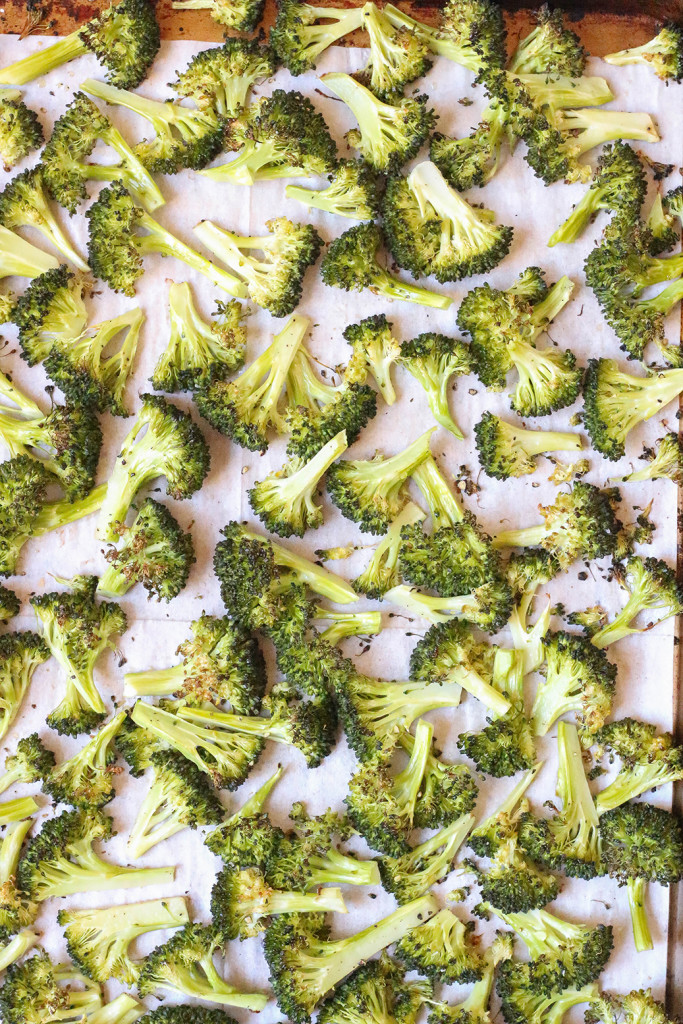 A variation of my Five Ingredient Creamy Zucchini Soup, the premise is the same – a simple mix of onion, garlic, veggie broth, broccoli, and a touch of extra virgin olive oil – combined to make a creamy, dreamy soup in about 30 minutes. The end result is decadent tasting but incredibly virtuous in the nutrition department. The secret to packing in extra flavor? Roasting the broccoli until it just begins to brown before adding to the sautéed onions and garlic and pureeing into a lovely green bowl of wholesomeness. It's a meal that's sure to get things, ahem…moving. If you know what I mean.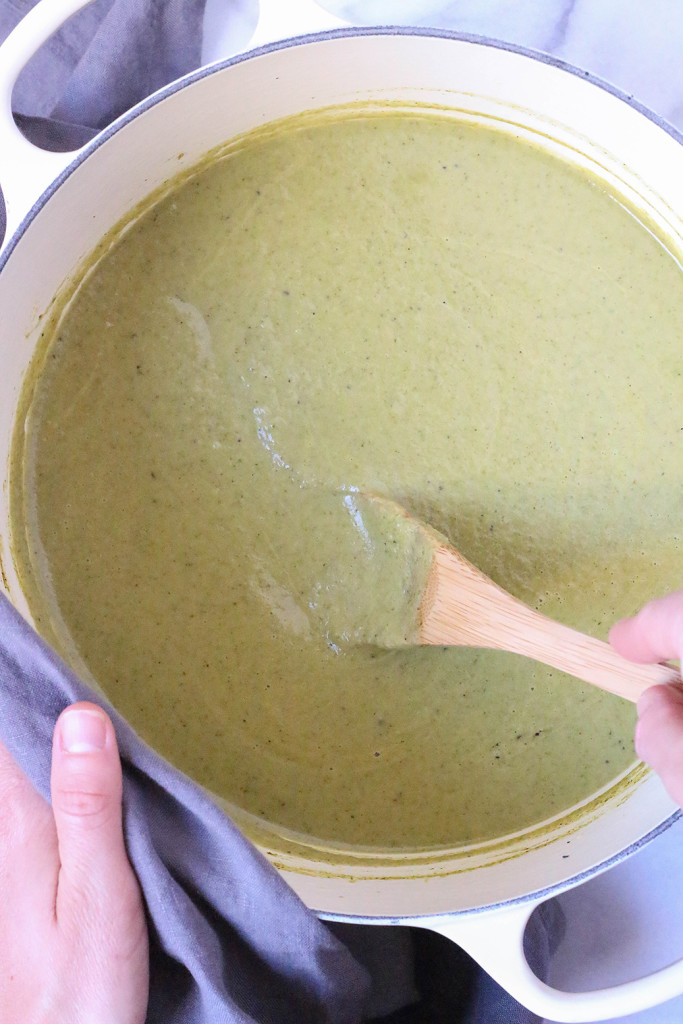 A couple of notes, this recipe calls for using only the broccoli crowns. In the interest of utilizing all the bits and pieces, I once tried using the broccoli stalks with underwhelming results. They never fully broke down and left the soup with fibrous pieces that even my Vitamix couldn't whirl away. Stick with the florets. Leftovers also reheat really well, should your detox require a multi-day effort.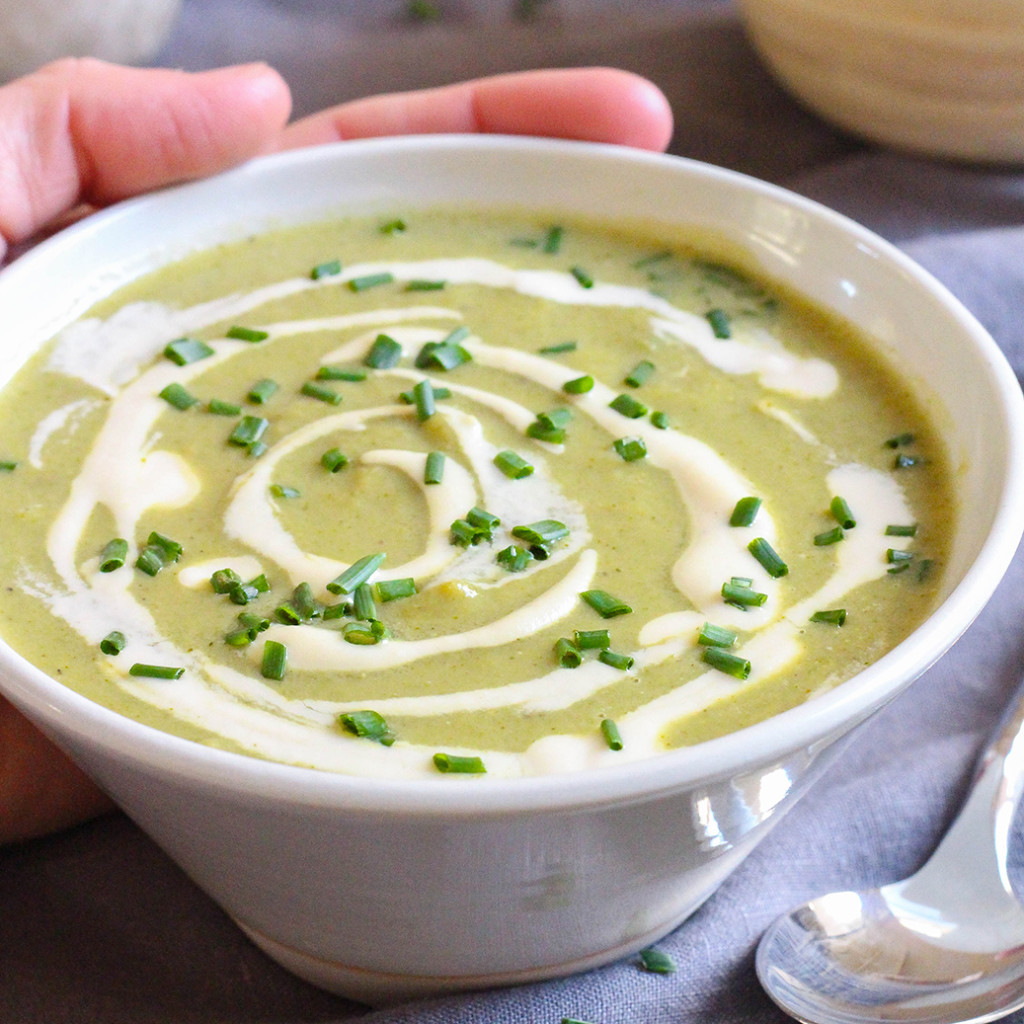 Five Ingredient Roasted Broccoli Soup
2016-04-19 16:07:55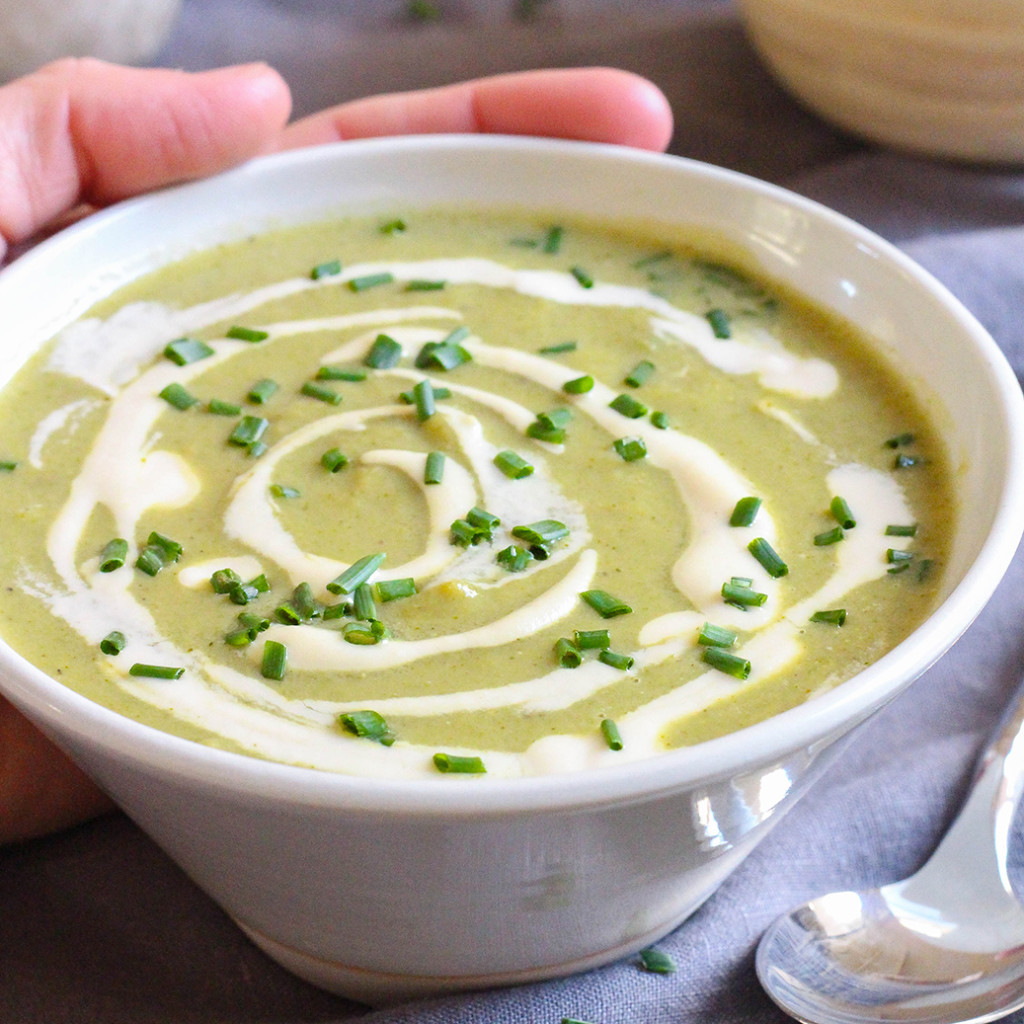 Makes about 5 1/2 cups.
Ingredients
2 tablespoons extra-virgin olive oil, divided
2 large broccoli crowns (stems removed)
1 heaping cup onion, diced
2 cloves garlic, minced
4 cups low-sodium vegetable broth
1/2 teaspoon sea salt
1/2 teaspoon pepper
freshly cracked sea salt and pepper
cashew sour cream and minced chives for garnish (optional)
Instructions
Preheat oven to 425 F. Chop broccoli into evenly sized florets. Toss with 1 tablespoon olive oil and season generously with freshly cracked sea salt and black pepper. Lay out on a cookie sheet lined with parchment paper. Roast for 15-20 minutes, until florets are just beginning to brown.
Heat remaining tablespoon olive oil in a pot or large sauté pan over medium-high heat. Add garlic and onions and sauté until softened, about 5 minutes. Add the broccoli, salt and pepper, and vegetable broth. Bring to a simmer and cook until the broccoli is very soft, about 10 minutes.
Working in batches, transfer soup to a blender and puree until smooth. Return puree to pan and season with salt and pepper to taste.
Serve hot, garnished with sour cream and chives.
The Mostly Vegan http://www.themostlyvegan.com/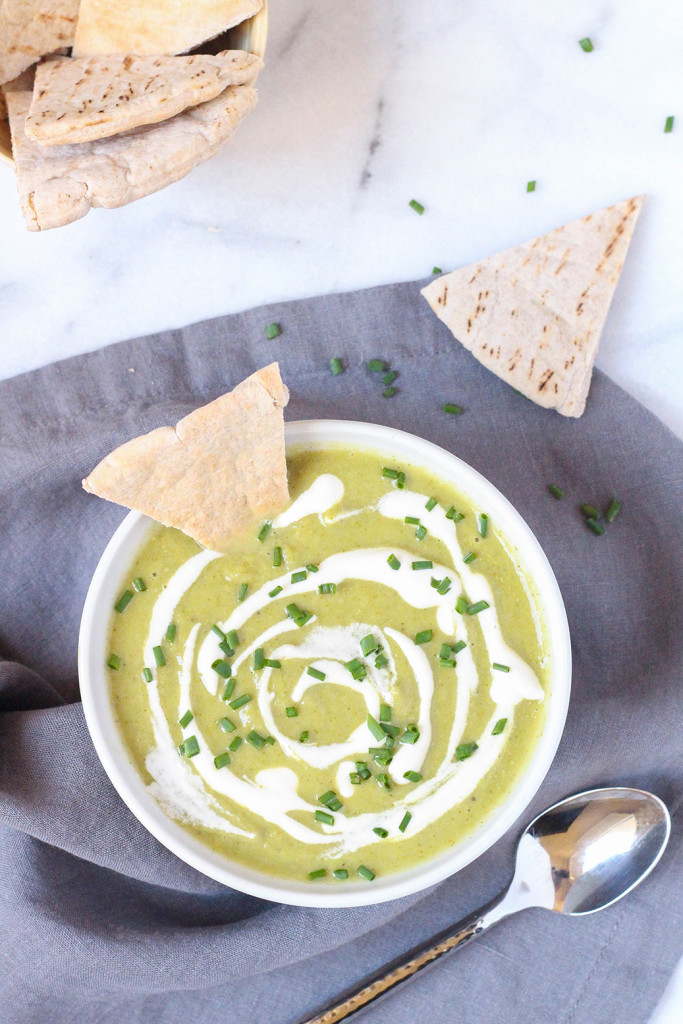 Can't get enough broccoli? You must make this
Spicy Broccoli Salad with Peanut Dressing
.