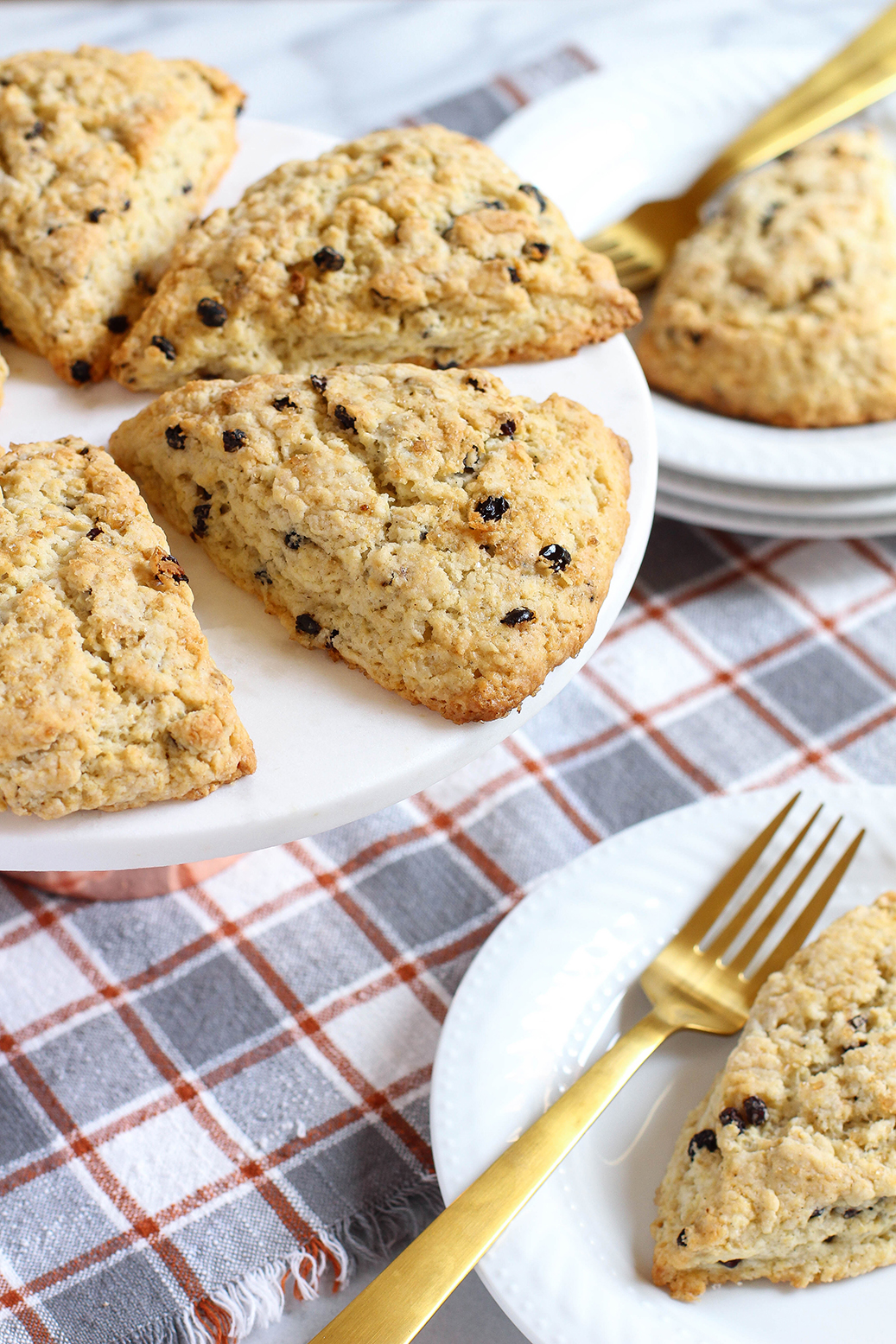 If you've been following my blog for a while, you've probably seen a few scone recipes pop up – Pumpkin Maple Spelt, Cranberry Orange, Strawberry Shortcake (not technically scones but close enough) – they're kind of my thing. So, what's with all the scones? Well, I love that they're not too sweet (at least how I make them), which makes them perfectly acceptable to enjoy at breakfast or as an afternoon snack. Cupcakes and cookies have their place, but generally not with my morning cup of coffee. Scones are also insanely easy to whip up and can be completely transformed with the addition of different spices and dried or fresh fruits.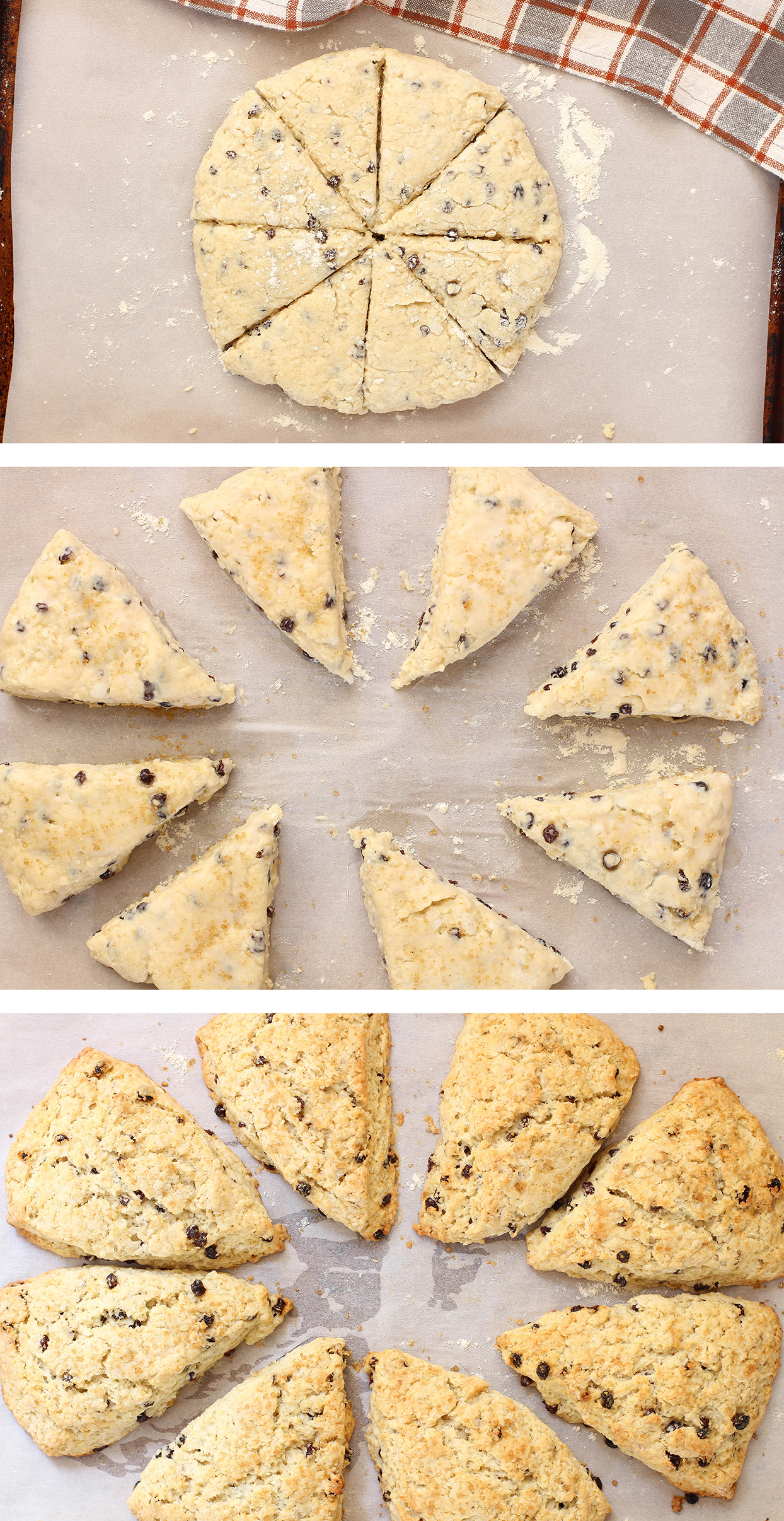 I'm always experimenting with new scone flavors – blueberry, cinnamon, the list goes on and on – but when I first whipped up this Currant Cardamom version, I knew I couldn't keep the recipe to myself. Like all the versions before, these bake up crispy and golden on the outside while staying soft and light on the inside. They've got a great crumb and are rich enough to be eaten sans any additional schmear of butter, but hey, I won't judge. The cardamom is the standout flavor of these scones, spicy and sweet, the aroma coming off these babies while they bake is pretty legit. A little cardamom goes a long way, which is why the recipe only calls for 3/4 of a teaspoon, but feel free to round up to a full teaspoon for a spicier scone. Think of cardamom as a slightly sophisticated alternative to pumpkin spice everything, because let's face it, you're going to reach your pumpkin spice threshold at some point.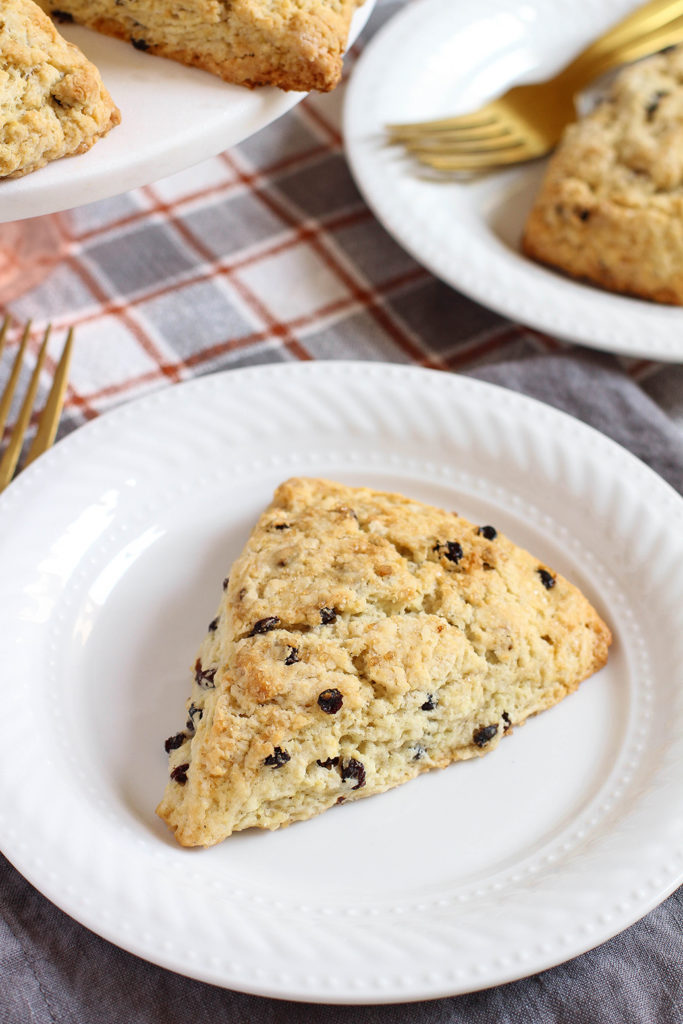 The currants – or fancy raisins – pair perfectly with the cardamom. If you've never had currants before, they're worth seeking out. They can sometimes be hard to find – I definitely saw them more when I was living in the UK – but Whole Foods usually stocks them in their bulk bin section. Firmer and darker in color than your run of the mill Thompsons, they're also a bit on the tangier side. Plus, it's way more fun to tell guests you're serving Currant Cardamom Scones than Raisin Scones.
Alright, have I made a scone lover out of you yet? Let's get to baking.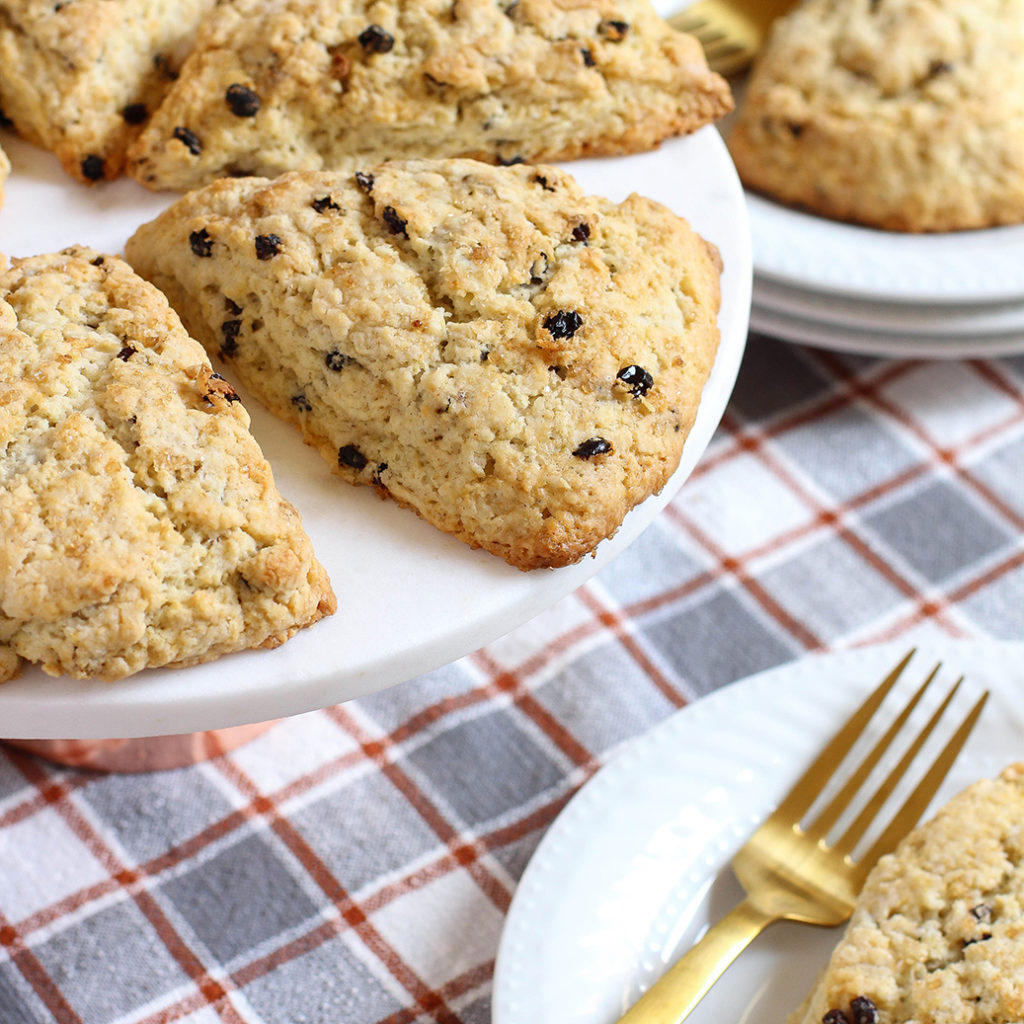 Currant Cardamom Scones
2016-10-14 12:22:23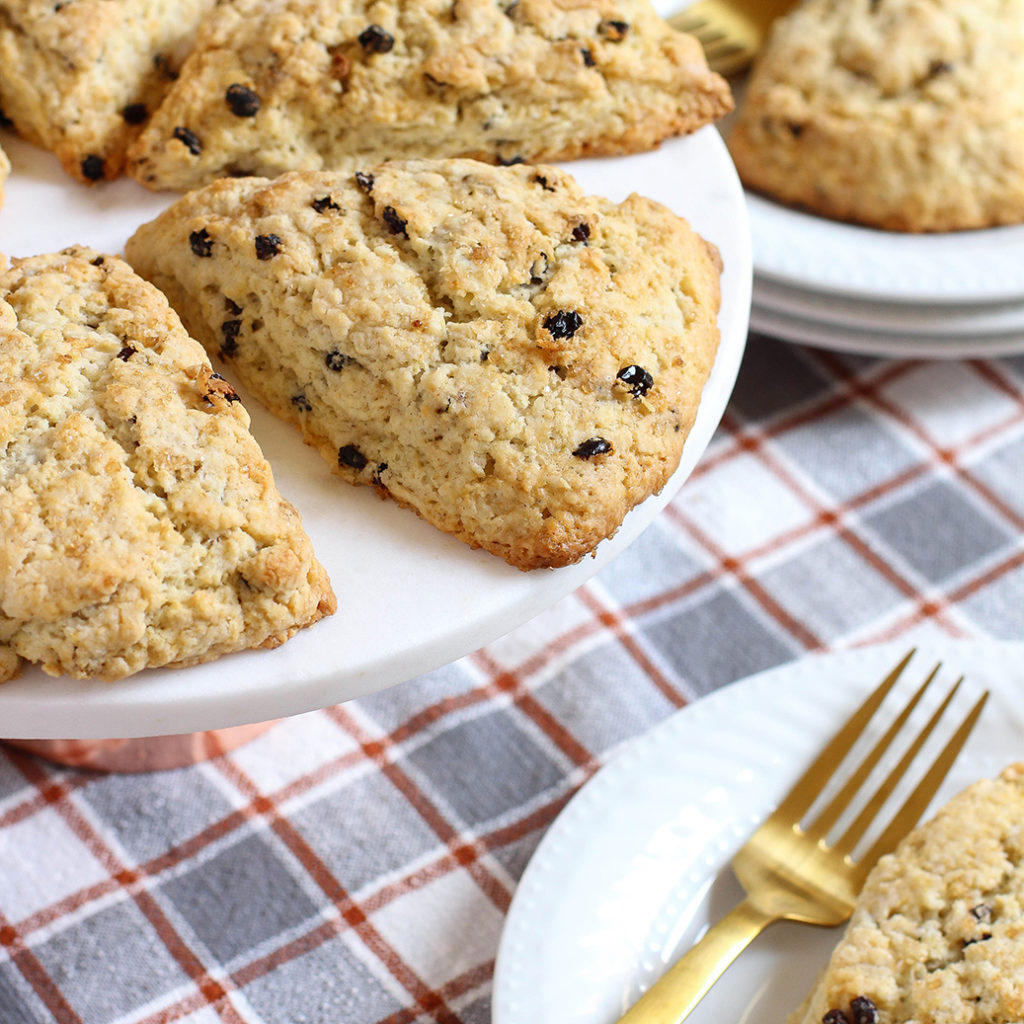 Makes 8 scones.
Ingredients
2 cups unbleached all purpose flour
1/2 cup organic cane sugar
1/2 cup unrefined coconut oil (solid & chilled)*
3/4 cup unsweetened plain almond milk
1/2 cup dried currants
3/4 teaspoon cardamom
3 teaspoons baking powder
1/2 teaspoon sea salt
1/2 teaspoon vanilla extract
1 tablespoon melted coconut oil
2 teaspoons organic turbinado sugar
Instructions
Preheat oven to 400 F. Combine flour, sugar, cardamom, baking powder, and salt in a large bowl and whisk together. Add solid coconut oil to bowl and using a pastry cutter, cut the coconut oil into the dry ingredients until the mixture begins to form fine crumbs (it will look like wet sand).
Stir in the currants. Whisk together the vanilla extract and almond milk then add to the flour mixture and stir until the mixture forms a soft dough and no longer sticks to the sides of the bowl (add additional almond milk 1 tablespoon at a time if your dough is too dry and crumbly). Turn the dough out onto a parchment lined cooking sheet sprinkled with flour and shape into a circle, 7- 8 inches wide and 1/2 an inch thick. Cut into 8 triangles and gently separate scones, giving them enough room to spread out as they bake. Brush with melted coconut oil and sprinkle with turbinado sugar.
Bake for 20 -25 minutes, until golden and edges begin to brown.
Remove from oven and cool on a wire rack.
Notes
*If your coconut oil is liquid, line a small bowl with plastic wrap and pour in pre-measured oil. Place in the freezer for 20 minutes or until completely solid. When ready to use, lift out the plastic wrap and drop the hardened coconut oil into your flour bowl.
The Mostly Vegan http://www.themostlyvegan.com/