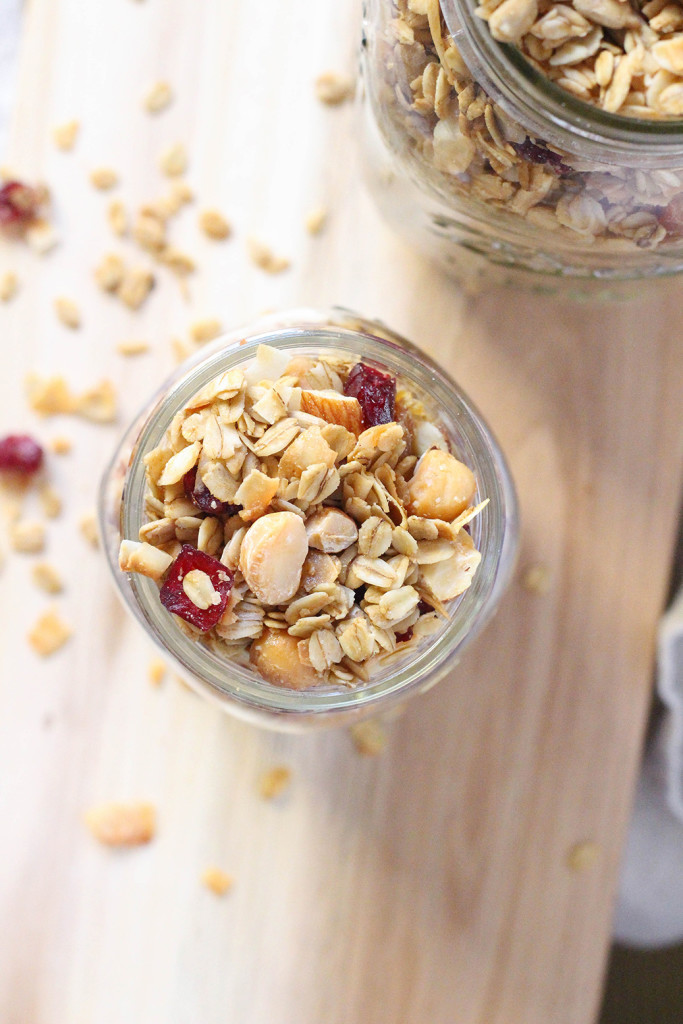 This Coconut Oil Granola, it's like an island getaway in a bowl. Reminiscent of my popular Olive Oil Granola post, but with coconut oil (uh, duh), I was tempted to name this version Olive Oil Granola Part Deux. Wholesome oats tossed with toasty almonds and macadamia nuts, golden flakes of coconut, and tart cranberries and pineapple – it's basically as if Olive Oil Granola (who's definitely from New York City) booked herself a one way ticket to Hawaii where she lived out her life basking in the sun on a white sand beach. Ok, maybe she took a two week vacation. We're channeling the sophisticated, simplicity of olive oil granola, but sometimes a girl just wants to wear a sarong and let her air dry. Am I right?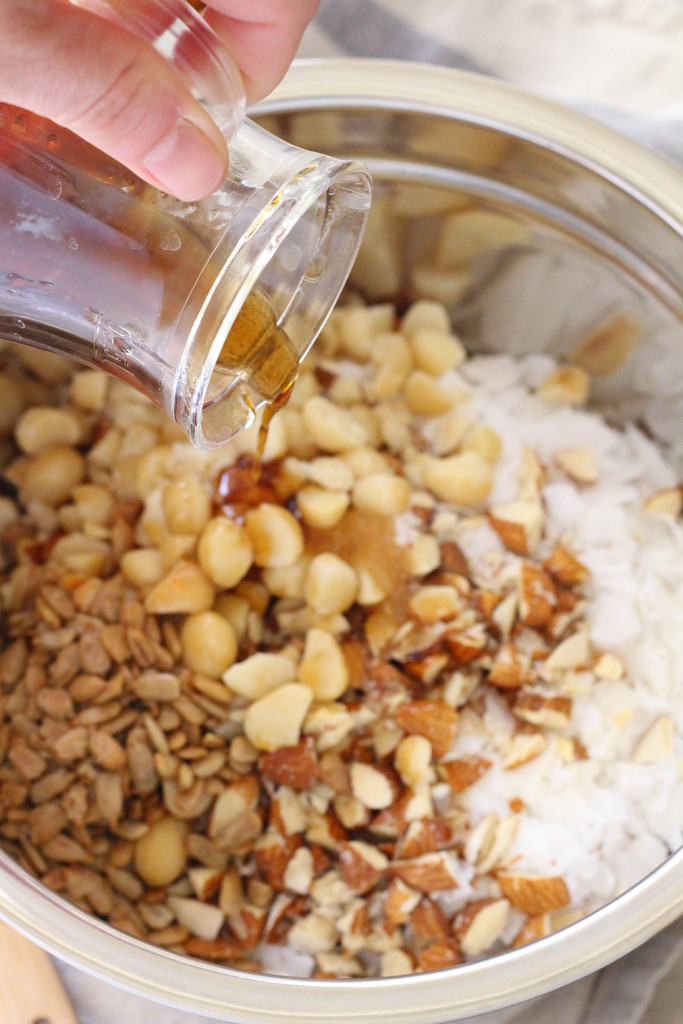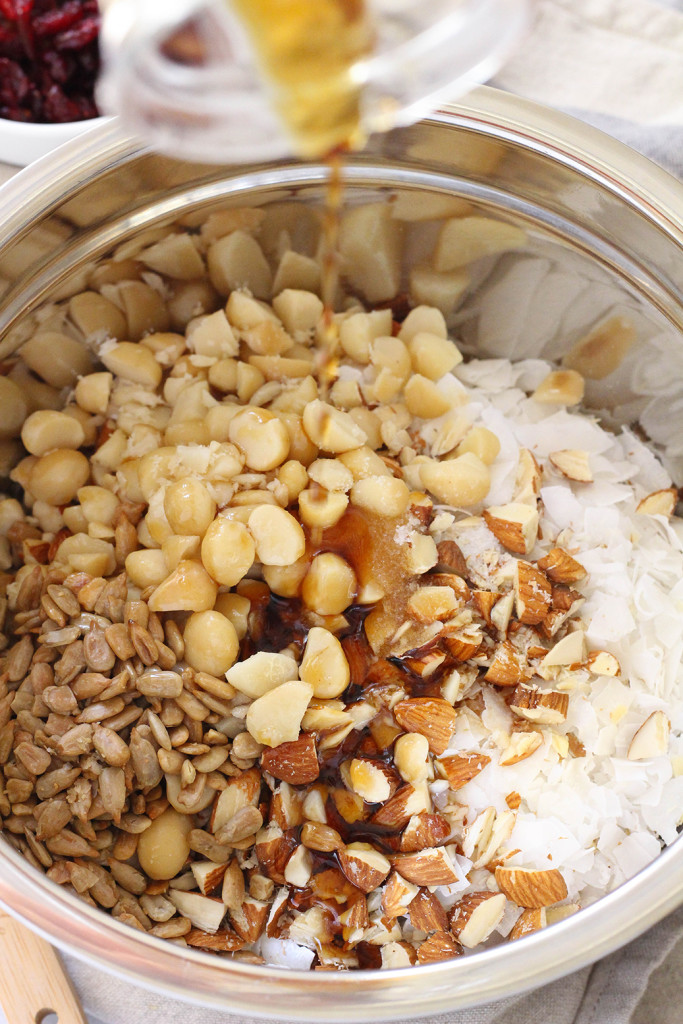 Because we're using unrefined coconut oil in this recipe, the oats take on a delicate coconut flavor that's punched up with maple syrup and actual coconut flakes. I like using a mix of almonds and macadamia nuts, since macadamias are on the rich side and also a bit pricey. Dried cranberries add a pop of color, but the dried pineapple is essential to punching up the tropical vibe. If you can find unsweetened and unsulfured dried pineapple – try Trader Joe's – opt for that. It tastes like actual pineapple as opposed to the overly sweetened, pineapple flavored stuff.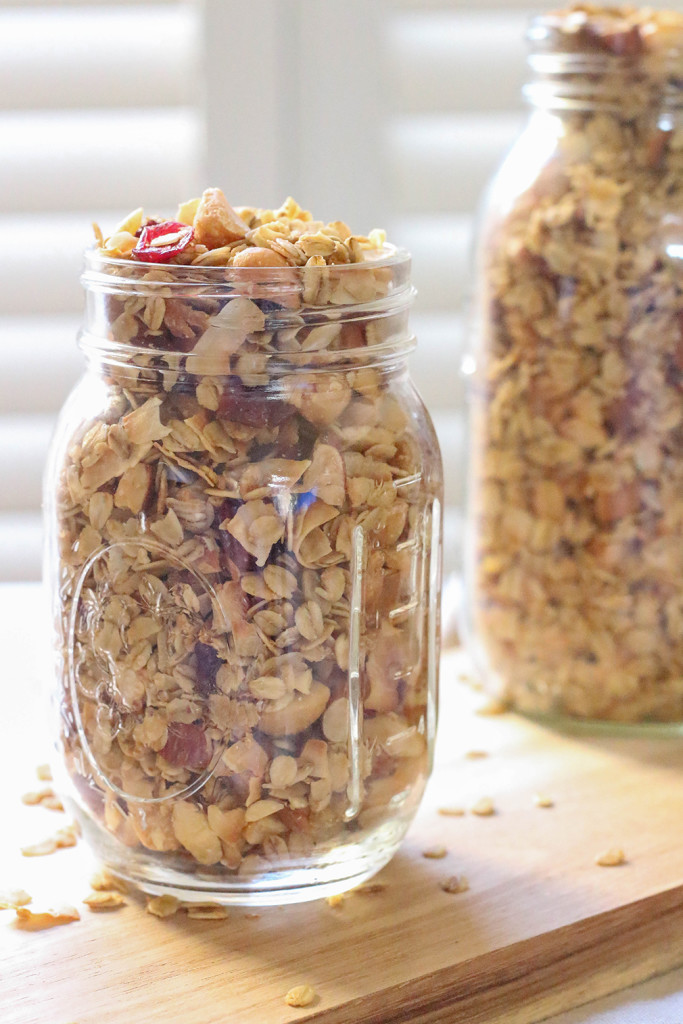 So, while the work week rages on, whip up a batch of coconutty escapism. I guarantee one morning bowl will transport you to a tropical isle. At least until that last sip of coffee.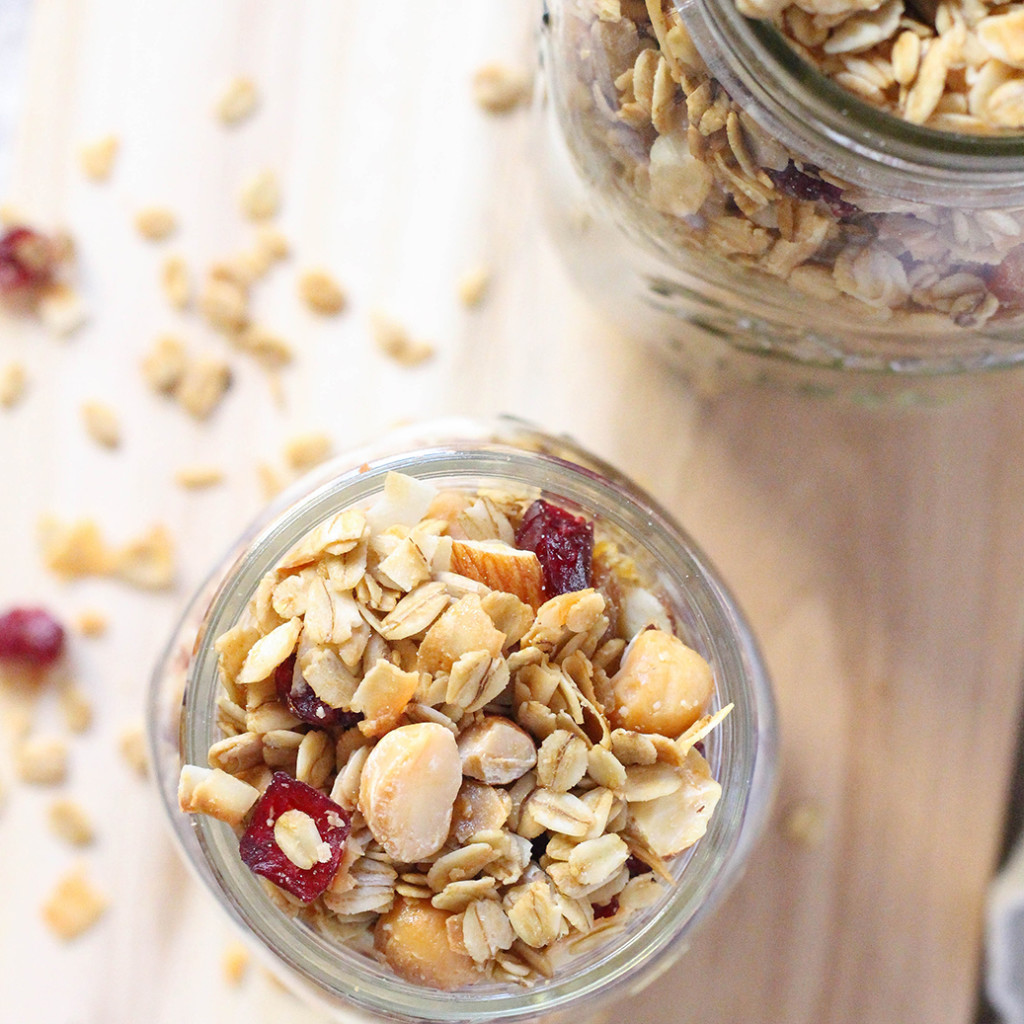 Coconut Oil Granola
2016-02-24 17:07:54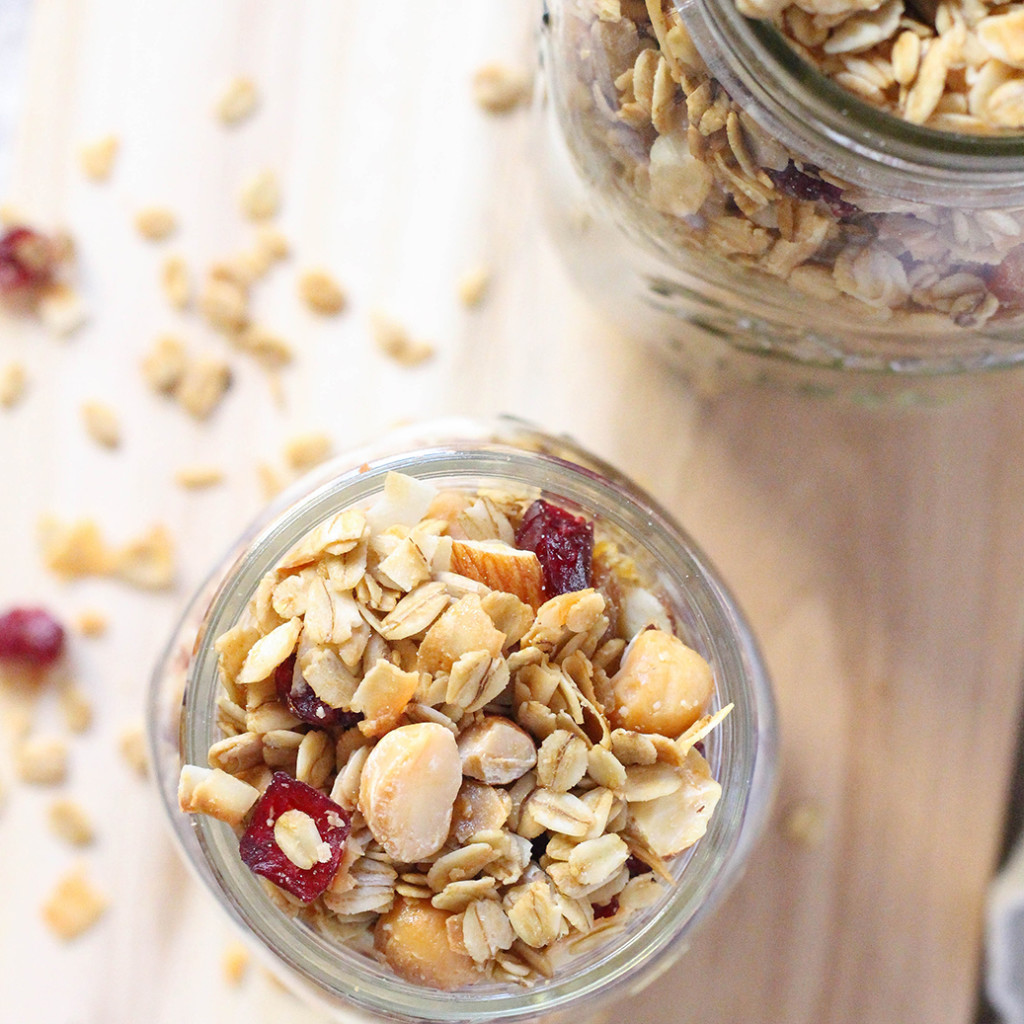 Makes about 7 cups.
Ingredients
3 cups rolled oats
1 cup unsweetened, large flake coconut chips
1/2 cup raw macadamia nuts, roughly chopped
1/2 cup raw almonds, roughly chopped
1/3 cup sunflower seeds
1/2 cup dried cranberries
1/2 cup dried pineapple (preferably unsweetened & unsulfured)
1/3 cup maple syrup
1/3 cup unrefined virgin coconut oil, melted
1/2 teaspoon sea salt
Instructions
Preheat oven to 300 F. In a large bowl, mix together the oats, coconut, almonds, macadamia nuts, sunflower seeds, and sea salt. In a separate bowl, whisk together the maple syrup and coconut oil.
Pour the liquid mixture over the oats and stir until everything is well coated. Spread the oats onto a parchment lined baking sheet and bake, stirring often until dry and golden brown, 40 - 45 minutes.
Remove granola from oven, and mix in the dried fruit. Allow to cool to room temperature before storing in an airtight container. Granola is best eaten within one week.
The Mostly Vegan http://www.themostlyvegan.com/